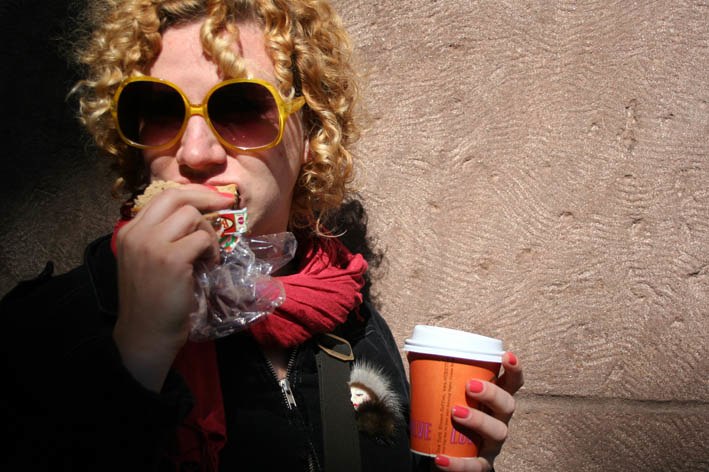 was born in 1984 in Amsterdam, the Netherlands. She studied at the Gerrit
Rietveld Academie from 2003 until 2007.
In 2006 she studied at the Cooper
Union School of Arts in New York. After graduating she lived and worked in
Berlin from 2008 until 2009, where she studied as a guest student in Hito
Steyerl's experimental video class at the UdK.
She is now a masterstudent at the program of the Dutch Art Institute in Enschede, the Netherlands.
In the second half of 2010 she is a resident at the program at LIA in Leipzig, supported by a
stipendium from the Dutch Fund for Fine Arts FBKVB. Her shows include exhibitions in
New York, Berlin,Leipzig, Murcia and Amsterdam.