Three-month artist residency grant by the Goethe-Institut, August-October 2020
Regarding artists working and living in Denmark, Faroe Islands, Greenland and Iceland
Residency Term: August 3rd – Oktober 31st, 2020
Application Deadline: 31st January, 2020
In 2020, the Goethe-Institut Denmark, in cooperation with the LIA Leipzig International Art Program, offers artists from Denmark and in particular the Færøer Islands and Greenland as well as Iceland the opportunity for a three-month artist residency at the Spinnerei Leipzig, from August to October 2020.
The artist residency grant includes:
We offer an 80 m² furnished studio to live and work in and a one-time payment of 500 € towards travel costs and material. Please note that the residency does not include any further fee or stipend. Therefor you might want to apply for further funding for travel, material and living costs in your home country.
The stipend also includes the participation in the LIA Autumn Group Show in September 2020 during the Spinnerei Gallery Tour.
Full payment for the production of one print theme at the etching studio Atelier für Radierung Maria und Vlado Ondrej is included in the residency. This project aims at a Northern European print edition being produced to be part of a traveling exhibition given your permission. Please note, the team of the print studio also works with artists who do not work in the field of print making. They help and teach everything necessary.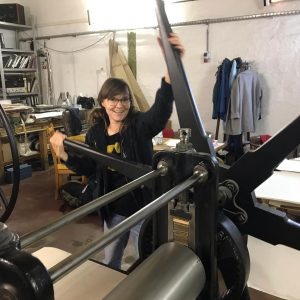 What are the requirements?
your living and working sphere should be based in the countries listed above
please send a short text, no more than half a DIN A4 page about your motivation to come to Leipzig or a project plan as a pdf file
send 6 images of your work, a CV, list your web-site please
your e-mail must not exceed 6 MB and must be sent in one piece (best is all in one PDF)
Send your application as followed to:
Addresses:  artists@LIAp.eu, assistent@liap.eu, Jeannette.Trefzer@goethe.de
Subject:  Open call Goethe-Institut (compulsory in order to proceed)
Application deadline:  14th December 2020
(you will receive one confirmation e-mail, the recipients will be published by end of February 2020)
NORDIC-LEIPZIG is a project in cooperation with the Goethe-Institut Denmark: