Cordial Invitation to our LIA Autumn Group Show & Open Studios I 26th & 27th September

We would like to welcome you to the following exhibition: Artists of the Nordic-Leipzig Goethe-Institut fellowship Meik Brüsch and Michelle Eistrup (Denmark) will be shown as well as two Goethe-Institut awardees of the Pacific-Leipzig fellowship Sam Clague (New Zeland) and Harit Srikhao (Thailand) as well as Jakub Tajovsky (Czech Republic) supported by Brno University of Technology (Brünn being partner city of Leipzig). Guest artists as former LIA residents will be Mitja Ficko (Slovenia) and Abdallah Karkout (Syrien/Sweden) as well as Joyce ter Weele (The Netherlands).
We look forward to seeing you soon!
Anna-Louise Rolland (LIA Director)
Marina Díaz Molina (LIA Programme Coordinator)
Martin Bailly  and Maayan Moskona (LIA Interns)
Exhibition
Saturday, 26th September 2020 – 11 a.m.-6p.m.
Sunday, 27th September 2020 -11 a.m.-6 p.m
Artist talks
Saturday – 1 p.m. and 4 p.m.
Sunday -1 p.m.
You can register here
Caribbean and Postcolonial Art Talk by Sasha Dees
Saturday – 11.30 a.m.
You can register here
Please note!
We cannot guarantee visitors without appointment to enter our space directly. If necessary, unregistered guests have to wait outside LIA. Thank you for your understanding.
Sanitation Regulation We ask you to observe the applicable safety and sanitation measures and to wear a face-nose-mask when visiting LIA. We provide hand washing and desinfecting facility.
YOU CAN REGISTER HERE.
LIA Main Partner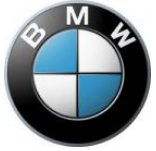 In Cooperation with: