Term: August-November 2021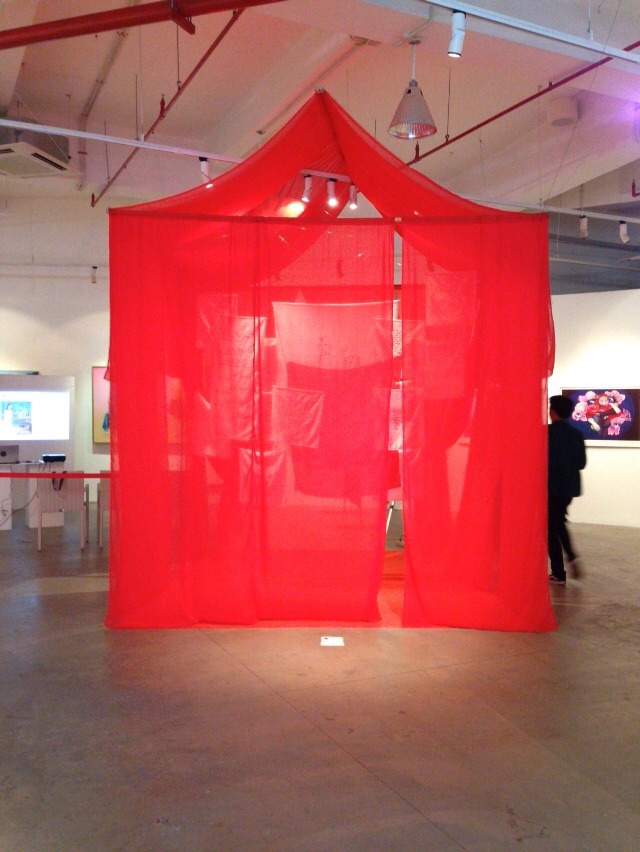 IG: @menyulamkenangan, @meita_meilita
Meita Meilita was born in Bogor on May 28, 1992. Meita graduated with a bachelor's degree in fine arts at the State University of Jakarta. Currently, Meita is studying a master's degree in fine arts at the Bandung Institute of Technology. Meita works using a contemporary craftsmanship approach which is often presented in the form of installation art. Meita uses personal experiences as a woman, mother, and domestic matters in the family as the theme of her work. According to him, personal experience is part of the cultural problems we face
every day.
Project plans in Leipzig
Since 2015 I have had a close relationship with creating works through embroidery
techniques which are almost always associated with domestic work and women.
These two key words lead me to further interpret the issue of my personal
experience as a child, wife and mother in the family as the smallest social sphere in
society. My work Menyulam Kenangan (2015) is a starting point to convey my
anxiety about the views about the structure and roles of families separated by
divorce, such as those present in my relationship with my parents. The work raises
the context of "broken home" through the memory of family members consisting of
six mothers who are embroidered, assembled and put together in the form of a
house as the hope of a child in the family integrity.
I always felt that Embroidering Memories would continue to develop into other forms
and ideas that were related to my self-view of family and memory. Like when I read
an experience of a friend who doesn't have a family photo because her parents have
passed away. At the request of his younger brother, he tried to sketch a portrait of his
family while holding back the emotion. From that experience, at least maybe I could
understand and feel what he felt and enter into that memory. So when I see the
sketch he made, I respond to the sketch in the form of embroidery in the hope that
this embroidery can treat their longing a little.
Starting from this artistic experience, I thought about making a project to embroider
family portraits using a participatory method. My plan is to take a dialogical,
process-based approach that involves randomly invited participants through
meetings and exchanges as a catalyst to drive my curiosity about the participants'
views on roles and relationships in the family. This work offers a space of interaction
between me and every participant while exchanging stories related to views on the
role and relationship of each family in our position as children or the elderly, life at
home, conflict, and the memory of the family.
Through the thread that I embroidered on the surface of the cloth as a result of the
joint dialogue, this work intends to retrace the memory of family into the imagination.
The exchange process between me and the participants raises the value of empathy
and awareness on a simple scale against the various patterns of education that
parents apply at home to a certain portion of the aspect that affects the view of
self-role in the family and society.
This work was made in 2020 when a pandemic occurred and made us have to carry out quarantine. In activities that are limited and only done at home, I pay more attention to the growth and development of children. I tried to record it into a visual form which I then embroidered. The intimacy I feel while embroidering makes me retrace who I am and feel grateful that we are still together in a healthy and happy state.