Term: February-May 2022
Bongile Gorata Lecoge-Zulu is a Johannesburg based artist. She holds Bachelor of Music and Master of Arts degrees (University of the Witwatersrand, Johannesburg), and a Flute Performance Licentiate (LRSM). Lecoge-Zulu has performed in ensembles, bands and theatres across Southern Africa, and is a full time member of the Drama for Life Playback Theatre Company.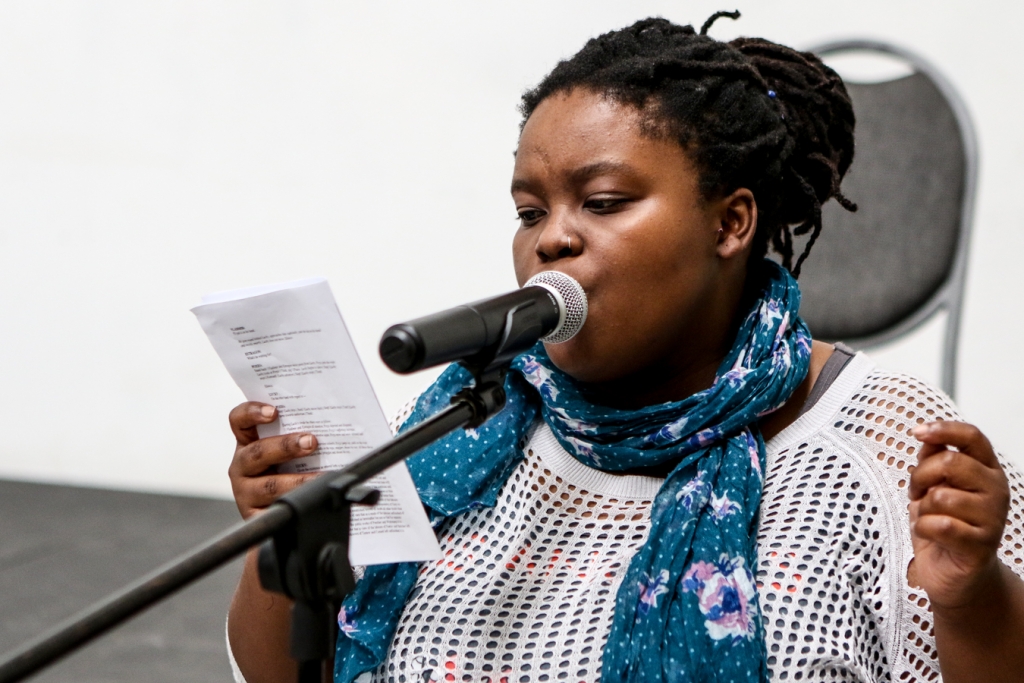 Lecoge-Zulu's creative practice is deeply anchored in a cross-disciplinary collaborative approach which, often has her engaged in experimental interdisciplinary projects. Much of her investigation has to do with possibilities generated by merging music/sound with other art forms.
She works (and plays!) within and across contemporary performance, music, theatre, education, writing and curation – her practice is therefore deeply collaborative, collective and generative. The worlds of expression she explores, discovers and creates frequently play with notions of translation beyond that of text as a continued effort to traverse the boundaries of disciplines.