The Goethe-Institut & LIA announces awardees of 2022 / 2023
The Goethe-Institut and LIA-Leipzig International Art Programme are pleased to announce the two artists from Malaysia and the Philippines that have been selected for a three-month residency at LIA for the period November 2022 to January 2023.
YIM YEN SUM (MALAYSIA)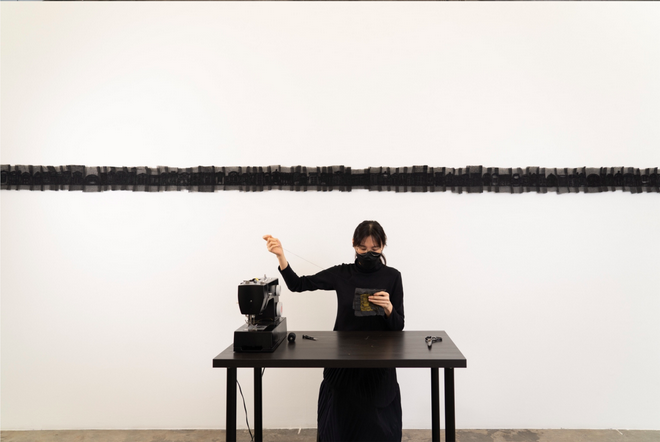 Yim Yen Sum (b. 1987, Malaysia) received a diploma in Fine Art from Dasein Academy of Art (2008), where she began her practice of stitching together her work. She predominantly works with textiles when creating her ever-evolving installations and explores the concepts of relationships and interconnectivity, between us as a society, our practices and interactions with our environment. Her work often invites the audience to consider their own connections with those within their vicinity, and through viewing and interacting with her pieces, aims to build new relationships. Yen Sum's works reflect hours of incredibly delicate needlework, worked through units of gauze that have undergone a process of manipulation, including screen printing and appliqué. She repeats the process of accumulating units, like building blocks and stitching them together until satisfied with the end result, a finality that Yen Sum is often hesitant to declare she's reached, as each piece she creates has the ultimate ability to evolve and change with time and space.
LEE PAJE (THE PHILIPPINES)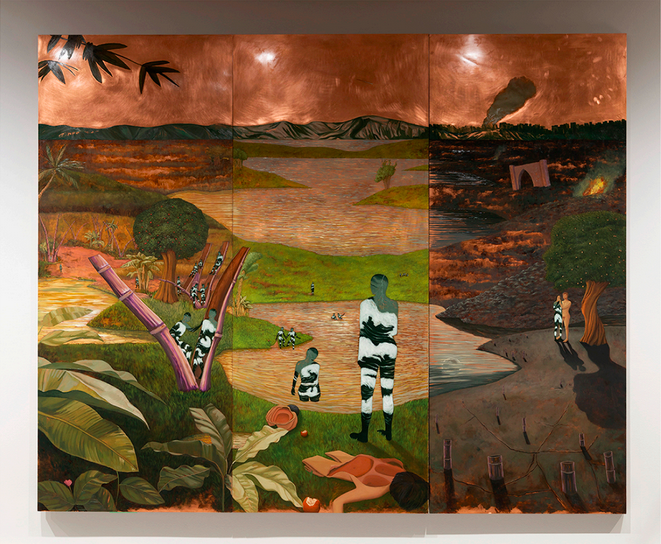 Lee Paje (b. 1980, The Philippines) is a contemporary Filipino visual artist. Paje graduated with a Magna Cum Laude distinction for her Bachelor of Fine Arts degree, major in Painting from the University of the Philippines Diliman, Quezon City. She has shown her works in the Philippines, Taiwan, and Singapore. Her works explore themes of women and gender identity, myth-making, and unique contemporary lifestyles. Paje works with mediums such as painting on copper, sculpture, and video to convey visual narratives that highlight inequity in relation to gender and identity.
We cordially thank the Goethe-Institut for their kind cooperation.
And also thanks to our jury members:
Veronika Radulavic (Artist)
Tuan Do Duc (Cultural scientist and curator)
Maria Josefina Cruz (Director and Curator at the Museum of Contemporary Art and Design, Philippines)
Anna-Louise Rolland (Founder and Director of LIA Programme)