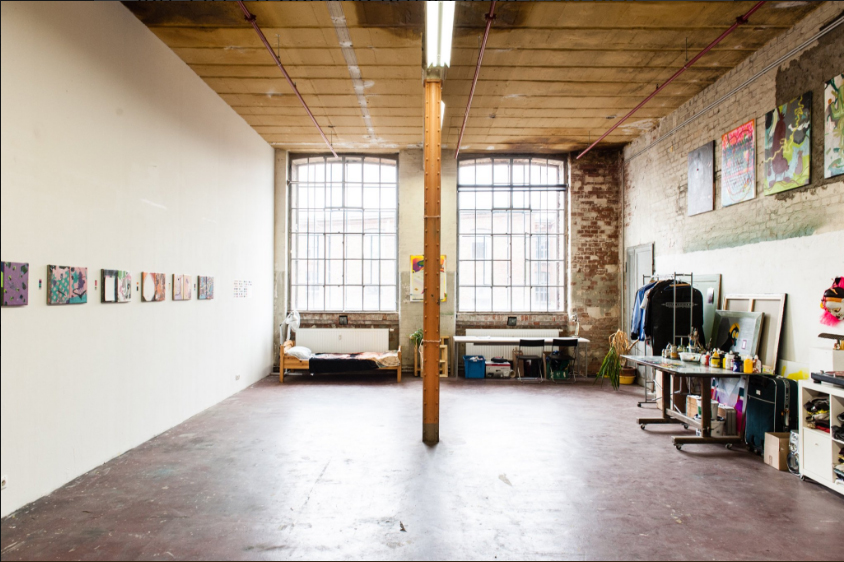 Nordic-Leipzig Open Call
The Goethe-Institut Dänemark, Goethe-Institut Glasgow, Goethe-Institut Finnland, Goethe-Institut Norwegen and Goethe-Institut Schweden, in partnership with LIA-Leipzig International Art Programme, are inviting proposals from visual artists based in Denmark, Faroe Islands, Finland, Greenland, Iceland, Norway, Scotland and Sweden who would like to take up a three-month residency at the Spinnerei Leipzig. NORDIC LEIPZIG offers time for reflection, research, practice, and professional networking opportunities.
The Goethe-Institut is the cultural institute of the Federal Republic of Germany, active worldwide. We promote knowledge of the German language abroad, foster international cultural cooperation, and provide information about the cultural, social and political life in Germany.
LIA-Leipzig International Art Programme (https://liap.eu) is a non-profit residency programme at the Spinnerei Leipzig, a former cotton mill that has been transformed into a unique creative space hosting studios, galleries, a communal arts centre, a cinema, and various businesses (www.spinnerei.de).
Key information:
– Free accommodation in an 83-square meter furnished studio
– Bursary towards travel and production costs: 700 €
– Participation in weekly etching workshops at the Maria & Vlado Studio for Contemporary Etching (www.radierung-leipzig.de)
– Participation in a curated group show during the Spinnerei Gallery Tour (May 2023)
– Curatorial advice by LIA director Anna-Louise Rolland
– Residency dates: 1st February – 30th April 2023
Please note that the residency does not include any further fees or stipends. We suggest that applicants seek further funding in their home countries and will be happy to provide letters of recommendation to support these applications.
For more detailed information about the services provided by LIA please visit https://liap.eu/index.php/en/application/. Additional information about the artist studios at the Spinnerei Leipzig is given in this short video: www.monocle.com/film/culture/leipzig-s-artist-studios/
Applications must comprise the following:
– An expression of interest (500 words max.) explaining:
– The project you wish to develop during the residency
– What interests you about working at the Spinnerei Leipzig
– A CV or biography
– Up to 6 images of your work or a video/audio extract (no longer than two minutes)
– A link to your website/ online portfolio.
– A specification of the subject: Open Call NORDIC LEIPZIG
Applications must be sent in English as one single pdf file to:
marina.diaz@liap.eu and Dorte Klingelhöfer, Goethe-Institut: dorte.klingelhofer@goethe.de
Application deadline: 30th September 2022
Successful applicants will be notified by the end of October