Term: February – April 2023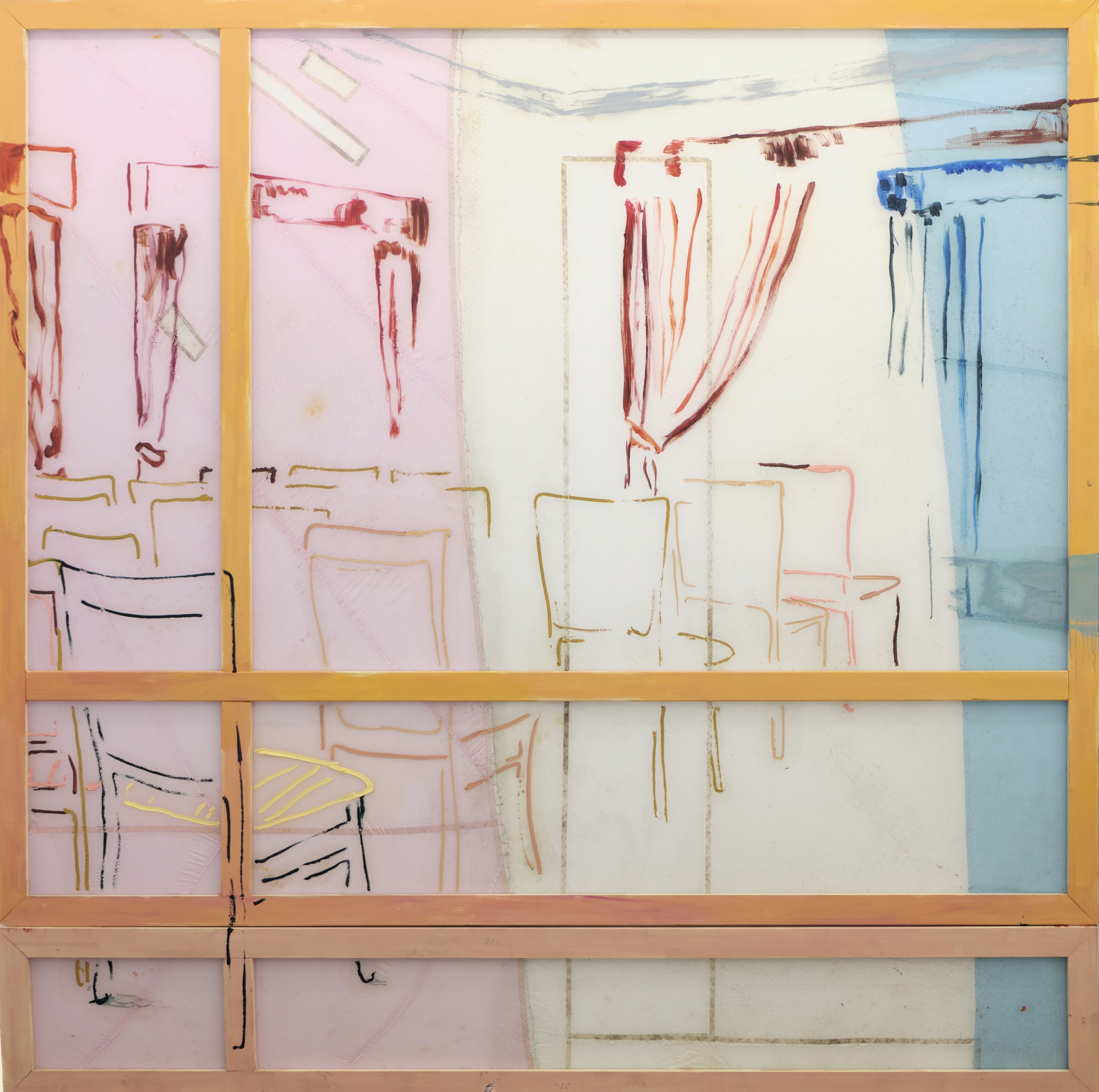 Amalie Gabel (b. 1992) received a Master from Royal College of Art in London and a BA from Hochschule für Bildende Künste in Hamburg. Through her Master and Bachelor Gabel has focused on painting in its expanded field.
Gabel´s work has – among others – been exhibited at KunsthalCharlottenborg and Thorvaldsens Museum in Copenhagen, Saatchi Gallery in London and Galerie Leger, Malmö. In 2020 she received The Danish Embassy in the UK Art Prize. In 2021 she got a scholarship for The Danish Institute of Rome.

Her work has been acquired by Malmö Konst Museum, Stockholm Lens Länsting and can be found in several private collections.
Gabel uses the part of the painting that we normally take for granted and turns it into a question, particularly the frame and the canvas.
The canvas material is replaced with textiles, hinting back to their original uses. Through the sewing there's a physical manifestation of time spend contrasting with the quick drawing like figuration.
The stretcher bars are built to support the individual figurations. The newest works are done with specially designed 3D printed corners to give the paintings the feel of train windows.
It becomes something to look into and out off, not unlike screens.