Term: February – April 2023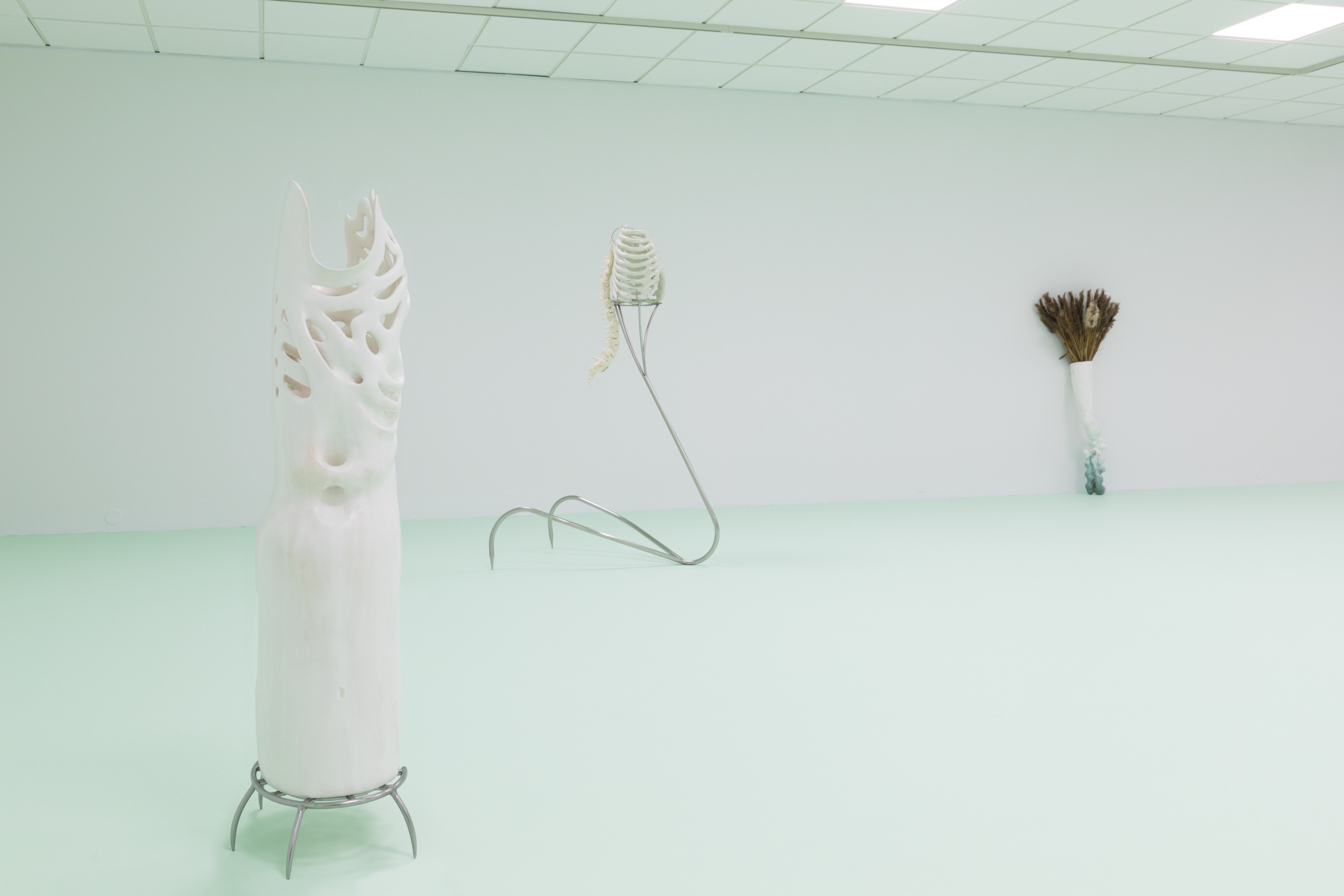 Linda Morell is a visual artist based in Bergen who mainly works with sculpture and installation, forming speculative futures based on myths, science and medicine. Through the reinterpretation of current and historical theories surrounding the human body she has created works in various materials such as ceramics, metals, glass and plastics. Some of her previous work used hygienic design to examine the relationship between body and object, while the more recent have borrowed their form from living organisms. The works move between the human and non-human both in form and concept, alluding to alienation. Morell mixes hand-built processes with virtual techniques to explore new forms of sculpting. Characterized by their material precision, the works can be understood as hybrids and artificial organisms.
Morell graduated with a master in Visual Art from the University of Bergen in 2019 and holds a bachelor from the Umeå Art Academy. In recent years she has had solo presentations at places such as The North Norwegian Art Centre in Svolvær, BO (The Association of Visual Artists Oslo) and Platform in Stockholm.
During her residency at LIA Morell will focus on pharmaceutical properties in plants and hormonal interactions across the plant and animal kingdom.