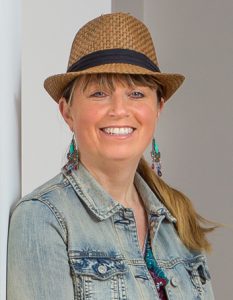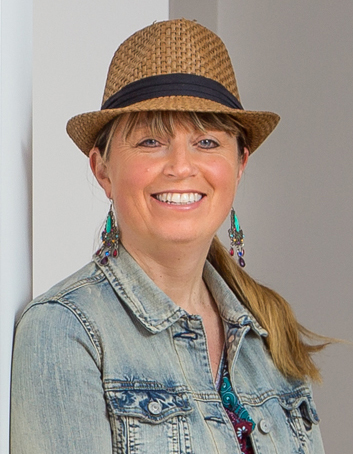 Lisa Chandler's art practice involves global wandering to experience places and spaces, punctuated by intense months of studio-based work in New Zealand.
Her paintings are responses to contemporary life and culture, and in particular, the tensions between place and non-place in our increasingly globalised world. Urban structures and people intertwine through a process of layering, obliterating and tracing. Images are painted in, painted out and painted over. The history in the layers of paint traces the transformation of urban space.
Chandler has a MFA from Whitecliffe College of Arts and Design, Auckland, New Zealand. She presented her thesis paper 'Negotiating the Non-Place' at the Affective Landscapes Conference at the University of Derby, England in 2012. Chandler has undertaken art projects and residencies in Malaysia, Singapore and China.
Her most recent series China Dream offers an insight into the dislocation of smaller communities and the loss of culture, as Beijing's traditional alleyways (hútòngs) are replaced by modern high-rise buildings, upmarket shopping malls and generic transit stations.
Selected Solo exhibitions
2016 China Dream, Millennium Public Art Gallery, Blendheim (NZ)
2015 China Dream, SALT Gallery, Nelson (NZ)
2014 Slice III, Icon White Gallery, Upper Moutere (NZ)
2013 Slice II, LightSpace Gallery, Wellington (NZ)
2013 Slice I, Instinc Gallery, Singapore (SG)
2012 In Transit, Red Gallery, Nelson (NZ)
2012 Negotiating the Non-Place, Black Asterisk Gallery, Auckland (NZ)
2009 Solo 28, Academy Galleries, Wellington (NZ)
Selected Group exhibitions
2015 Finalist, National Contemporary Art Award, Waikato Museum (NZ)
2015 Finalist, New Zealand Painting & Printmaking Award (NZ)
2015 Finalist, Molly Morpeth Canadary Art Award, Whakatane Museum (NZ)
2014 Instinc 10, Gallery 67, Singapore (SG)
2014 World Art Exhibition, Songzhuang Museum, Beijing (CN)
2014 Finalist, Molly Morpeth Canadary Art Award, Whakatane Museum (NZ)
2013 Cruel City, The Suter Art Gallery Te Aratoi o Whakatu, Nelson (NZ)
2013 re:New:all, Pearce Gallery, Auckland (NZ)
2013 Finalist, Arts Gold Award, Alexandra (NZ)
2013 Us Now, Academy Galleries, Wellington (NZ)
2012 Art on Life, Academy Galleries, Wellington (NZ)
2012 Finalist, Molly Morpeth Canadary Art Award, Whakatane Museum (NZ)
2009 Aqua Marine, The Suter Art Gallery Te Aratoi o Whakatu, Nelson (NZ)
2007 Winner, Landscape/Seascape Award, Regional Art Awards, Nelson (NZ)
Residencies
2016 LIA Leipzig International Art Programme (DE)
2014 Collaboration Project, Insinc Gallery, Singapore (SG)
2014 Red Gate Residency, Beijing (CN)
2013 Instinc Gallery Residency, Singapore (SG)
Reviews & Articles
2015 April-June, Art Exchange, Pamela Ng, Singapore International Foundation (SG)
2014 November, A Slice of Life Exhibition, Adrienne Matthews, The Nelson Mail (NZ)
2013 June, Slice, Fann ZJ, Singapore (SG)
2012 April, Mapua Artist to Show Art Practice Overseas, Anna Pearson, The Nelson Mail (NZ)
Interviews
2012 Arts on Sunday, Radio New Zealand National (NZ)
2012 BBC Derby, England (UK)
Artist Talks
2015 China Week Nelson (NZ)
2015 Pecha Kucha, Tasman (NZ)
2013 LightSpace Gallery, Wellington (NZ)
2013 Art Week Auckland (NZ)
2013 The Suter Art Gallery Te Aratoi o Whakatu, Nelson (NZ)
2013 Instinc Gallery, Singapore (SG)
2013 Pecha Kucha, Singapore (SG)
2012 Affective Landscapes Conference, University of Derby, England (UK)
2012 Red Gallery, Nelson (NZ)
2011 Pecha Kucha, Nelson (NZ)