We cordially invite you to the opening of the group exhibition PARADIGMA Blickwechsel "Neue Arbeitswelten"
ARTISTS
Michael Bader (Germany), Eva Borner (Switzerland), Peter Franke (Germany), Fabian Heublein (Germany), Martin Jehnichen (Germany), Madeleine Kelly (Australia), David Kukhalashvili (Georgia), Jan Oelker (Germany), Shonah Trescott (Australia), Julia Stoddard (USA), Antonia Wright (USA)
OPENING Friday, 13 October 2017, 6pm
LOCATION: HALLE C01, Tapetenwerk Leipzig, Lützner Str.. 91, 04177 Leipzig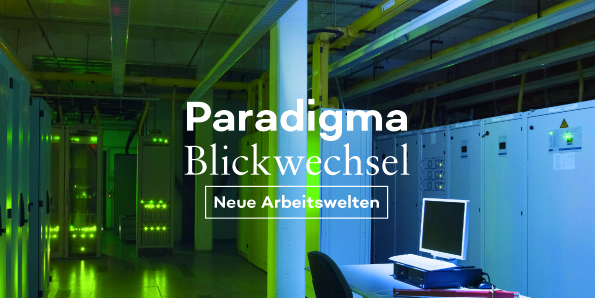 PROGRAM
12:30 Workshop
Arbeitswelten 4.0 – Auf dem Weg zur "kreativen Produktionsstätte"
Moderation: Marcus Engert, Political Editor bei BuzzFeedNews Germany
Keynote Speaker: Dirk Wottgen/BMW, Bertolt Meyer/TU Chemnitz, Peter Richter/ TU Dresden
6pm tour through the exhibition and a welcome speech by:
Dr. Eva-Maria Stange, Sächsische Staatsministerin für Wissenschaft und Kunst, die Kulturbürgermeisterin der Stadt Leipzig Dr. Skadi Jennicke, sowie die Initiatorinnen und Kuratorinnen des Ausstellungsprojekts Peggy Liebscher, Elke Pietsch, Maria Ondrej, Jana Reichenbach-Behnisch und Anna-Louise Rolland (n.a.).
6:30pm Vernissage and PARADIGMA Art Price award ceremony 2017
Following: Performance of Angelika Waniek (Art Price PARADIGMA Blickwechsel 2016)
The participating artists and awardees are present. An exhibition catalogue will be published.
Sponsored by: