GAZE SHIFT – Exhibition May 9 – June 7, 2019 in the Flatiron Project Space & Panel Discussion on May 7, 2019 at Goethe-Institut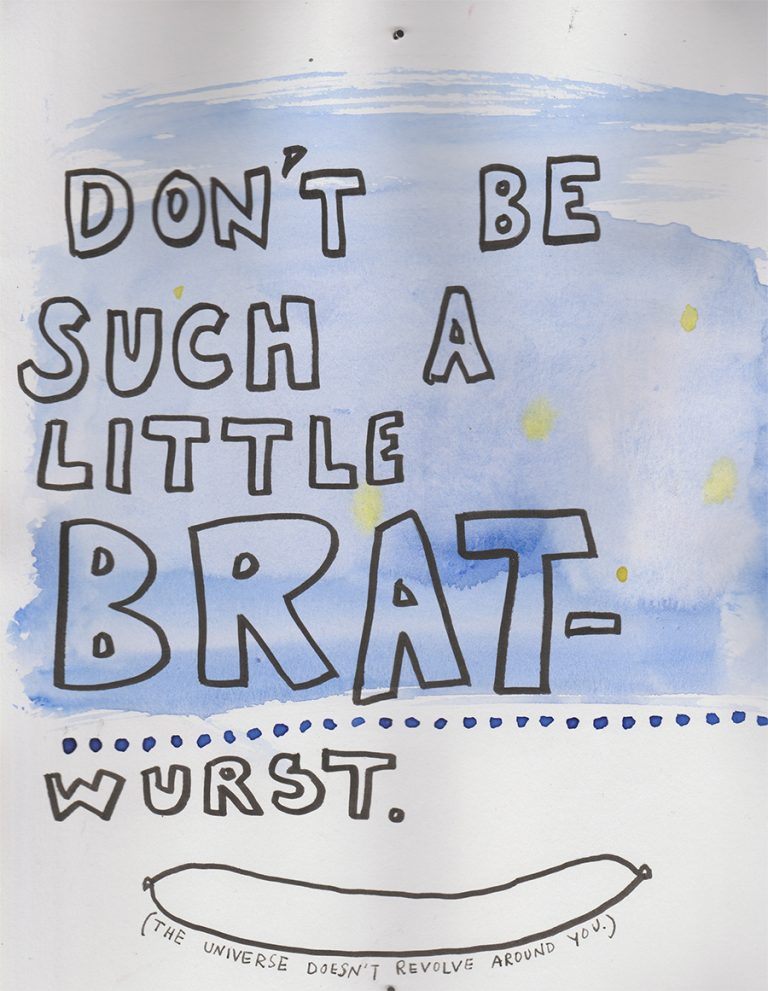 GAZE SHIFT
opening  reception May 9th, 6-8pm
Flatiron Project Space
133/141 W 21st Street
New York, New York 10011
Panel Discussion
May 7th, 7pm
Goethe-Institut
30 Irving Place
New York, NY 10003
Experiencing the world means exposing oneself to it. For ten years LIA-Leipzig International Art Programme has hosted a wide array of international artists in Leipzig, one of the most vibrant artistic hubs in Germany. Here they live and work in a former cotton mill called the Spinnerei. Among the many cross-fertilizations, a sustainable US-American artistic exchange emerged, including a host of ongoing fruitful partnerships. In response to the residencies in Leipzig, many Leipzig artists then proceeded to live and work in the USA.
Gaze Shift juxtaposes these two sides of the exchange. For to gaze upon the foreign is likewise to gaze upon oneself. The exhibition asks questions about how our identities are shaped and how we perceive each other. What is different? What is similar? Where do we meet? Where do we part? Nullius in verba. Do not listen, go and experience yourself, says Horace. Each artistic point of view is biographically determined and culturally colored, each judgment formed by experiences that precede us. This variety in perspective determines what this exhibition aspires to present, a dialogue between two cultures.
Artists:
Leipzig: Oskar Schmidt, Silke Koch, Franziska Holstein, Henriette Grahnert, Matthias Weischer, Bastian Muhr, Maria Ondrej and Vlado Ondrej
USA: Francesco Cincotta, Julia Stoddard, Kylie Lefkowitz, Connor Calhoun, Santiago Chavez, Katie Armstrong, Margo Greb, John Jacobsmeyer, Charlotte Segall, Marcelo Daldoce and Volker Hüller
With the kind support of Galerie Clara Maria Sels & EIGEN + ART Lab
Curated by: Anna-Louise Rolland / Director LIA-Leipzig International Art Programme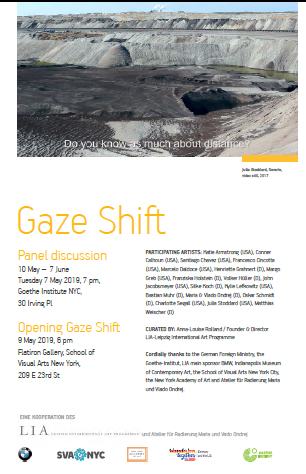 <<< Click image to view catalog
Special thanks to the German Foreign Ministry, the Goethe-Institut, LIA main sponsor BMW, Indianapolis Museum of Contemporary Art, the School of Visual Arts New York City, the New York Academy of Art and Atelier für Radierung Maria und Vlado Ondrej.
"Gaze Shift" is part of the initiative Wunderbar Together taking place during the Deutschlandjahr USA I Year of German-American Friendship.
A project in cooperation with: