Term: March-June 2021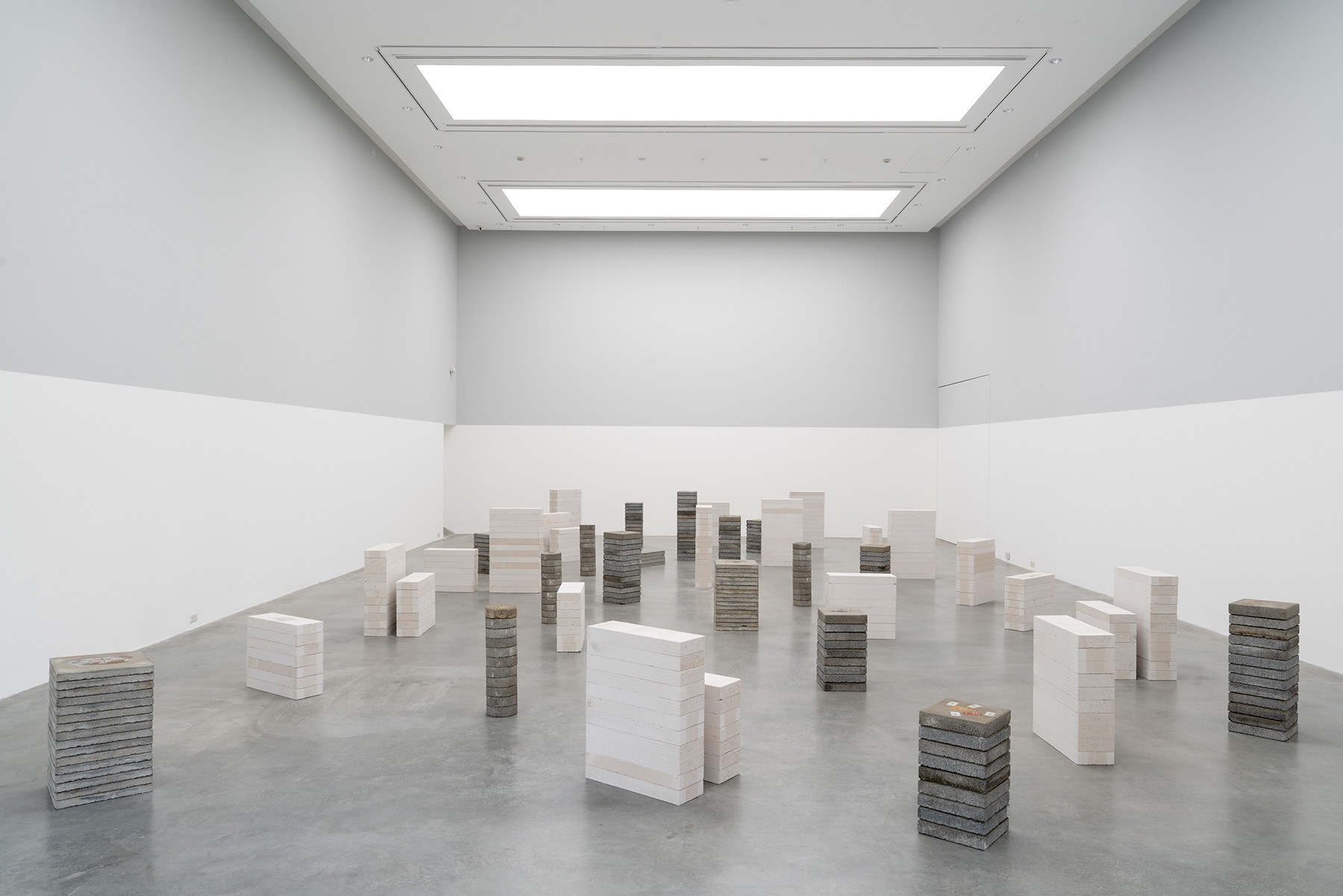 Born in 1985, Bangkok, Thailand
 Lives and works between Bangkok and Berlin
Orawan Arunrak's work is largely inspired by her everyday life. Using tools like pencils, pens, paper, but also photography and the internet, she creates works that take the forms of drawing, painting and installation. Her practice is aimed at engaging in dialogue with local inhabitants in an attempt to merge the space of art and non-art. Repeatedly crossing national, cultural and spiritual borders, Arunrak's work has examined likeness and difference within and between varied locations in both Asia and Europe where she has lived in recent years, and based on relationships she has with these places.
Solo exhibitions
2021 Where are you living? #1, Sa Sa Art Projects, Phnom Penh, Cambodia
2019 COUNTING, BANGKOK CITYCITY GALLERY, Thailand
2019 "Landscape from 1st Infantry Battalion 2nd Infantry Regiment King's Guard, Prachinburi Province to Bureau Of Royal Household, Sanarmsuepa, Bangkok, Thailand",Bureaucracy Studies, Prilly Switzerland
2017 EXIT-ENTRANCE, Künstlerhaus Bethanien, Berlin
2016 Zones and Verbs, Cartel, Bangkok, Thailand
2014 Dear Duang Daao, Duang Daao Cafe, Ikebukuro, Japan
2013 What Are They Doing Inside?, Speedy Grandma, Bangkok, Thailand
2008 Brandnew: Supernoyz, Tadu Contemporary Art, Bangkok, Thailand
Selected group exhibitions
2020 A+ Online Festival of Video Art, 1 August to 12 September 2020, Videoart.aplusart.asia  They have brought erasers with them, A+ Works of Art, Kuala Lumpur, Malaysia
2019 Opaque Signs, Sàn Art, Ho Chi Minh City, Vietnam the ceiling the walls the floor, artists Orawan Arunrak, Paphonsak La-or,Sathit Sattarasart, Cartel rtspace, Bangkok, Thailand
2016 'Public Spirits' Curator: Meiya Cheng
2015 Choose to Move, with artists Tran Tuan and Ta Minh Duc. Presented by Sàn Art. Saigon Domaine, Ho Chi Minh City, Vietnam Rates of Exchange Un-Compared, curated by Roger Nelson and Brian Curtin, SA SA BASSAC, Phnom Penh, Cambodia
2014 Messy Sky Live Edition #02: 101 words / 101 kilobytes /Friends with Books: Art Book Fair Berlin, Cafe Moskau Berlin Rates of Exchange Un-Compared: Contemporary Art in Bangkok and Phnom Penh, curated by Roger Nelson and Brian Curtin, H Gallery, Bangkok Experimental Video Art Exhibition, Thai-European Friendship 2004-2014 (EVA project), Bangkok Art and Culture Centre, Bangkok, Thailand PAINTBOX Vol.2, GOJA Gallery Cafe, Bangkok, Thailand
2013 Concept Context Contestation: Art and the Collective in Southeast Asia, curated by Iola Lenzi, Agung Hujatnikajennong, Vipash Purichanont, BACC Exhibition Department, Bangkok Art and Culture Centre, Bangkok, Thailand Profane Altars, Sensus luoghi per l'Arte Contemporanea, Italy Villa in the Slums, Bangkok University Gallery, Bangkok, Thailand Resort, BACC Exhibition curated by Pichaya Aime Suphavanij, BACC Exhibition Department, Bangkok Art and Culture Centre, Bangkok A Spatial Experiment, a project by Henry Tan, curated by Brian Curtin, H Project Space, H Gallery Bangkok, Thailand The Performing Arts Meeting, Bo Ya tt O Su Ru, Kanagawa Arts Theatre (KATT), Yokohama, Japan
2012 Messy Sky, in Les Fleurs Americaines, Frac Île-de-France, le Plateau, France Drifting Map, in BACC experimental: Temporary Storage #01, curated by Chitti Kesemkitvatana, Bangkok Art and Culture Centre, Bangkok, Thailand Experimental Video Exhibition, Thai-European Friendship, National Gallery, Chao Fa Road, Bangkok, Thailand Speedy Grandma Gallery & Exhibition Launch, Speedy Grandma, Bangkok, Thailand A Part of You, A Part of Me, Sol Space, Bangkok, Thailand
2011 Warning, National School Beaux-Arts, Paris, France What do you see?, Bangkok Art and Culture Centre, Bangkok, Thailand City of angels/Identity crisis, Galerie 59 rivoli,Paris, France
2009 ITYM WAR, Whitespace Gallery, Bangkok, Thailand
2008 Art no wall, Thanon Phra Athit, Bangkok, Thailand
2007 Experimental Video Exhibition, Thai-European Friendship, The Queen Sirikit National Convertion Center, Bangkok, Thailand Kamibb Love Function, Café Bangrak, Bangkok, Thailand Fuse Showcase 6 Feminist, TK Park, Bangkok, Thailand Experimental Video Exhibition, Thai-European Friendship, Silpakorn University, Nakhon Pathom, Bundipatanasilpa Institute, Ladkabang, Burapa University, Chiang Mai University, and King Mungkut's Institute of Teshnology Ladkabang, Thailand No Panic Printed Exchange Art Exhibition Kmitl-Nagoya, University of Arts, La Lanta, Bangkok, Thailand Project Zero. The Festival of Arts and Culture by OKMD, Central World, Bangkok, Thailand
2006 1st Art Exhibition Mini-Art, Hof art Gallery, Bangkok, Thailand
Selected Curatorial Projects
2013 Exhibition Coordinator, Cross Stitch, Bangkok Art and Culture Centre, Bangkok, Thailand
2012 Assistant Curator for Hear Here Exhibition, Curator ; Pichaya Suphavanij, Guest Curator: Anothai Nitibhon, Bangkok Art and Culture Center, Bangkok, Thailand Assistant Curator for Politics of ME Exhibition, Curator : Pichaya Suphavanij, Bangkok Art and Culture Center, Bangkok, Thailand Assistant Curator for You Are Not Alone Exhibition, Curators: ARTAIDS :Hilde Teerlink, Irene Aristizabal, BACC : Pichaya Suphavanij, Bangkok Art and Culture Centre, Bangkok, Thailand
2011 Assistant Curator for Finding Abstraction Exhibition, Guest Curator : Asst. Prof. Tuksina Pipitkul , Bangkok Art and Culture Centre, Bangkok, Thailand