Spinnerei Spring Gallery Tour

Friday, 17 September, 2pm – 8pm
Saturday, 18 September, 11am – 8pm
Sunday, 19 Septemberl, 11am – 4pm

LIA | Spinnereistr. 7 | Halle 18 | 2nd floor
We cordially invite to our OPEN STUDIOS event, taking place during the classic Spinnerei Rundgang.
The residency artists are Atli Bollason (Iceland) Caroline Thon (Denmark) Christina Papakyriakou (Cyprus) Theo Nugraha (Indonesia) Meita Meilita (Indonesia).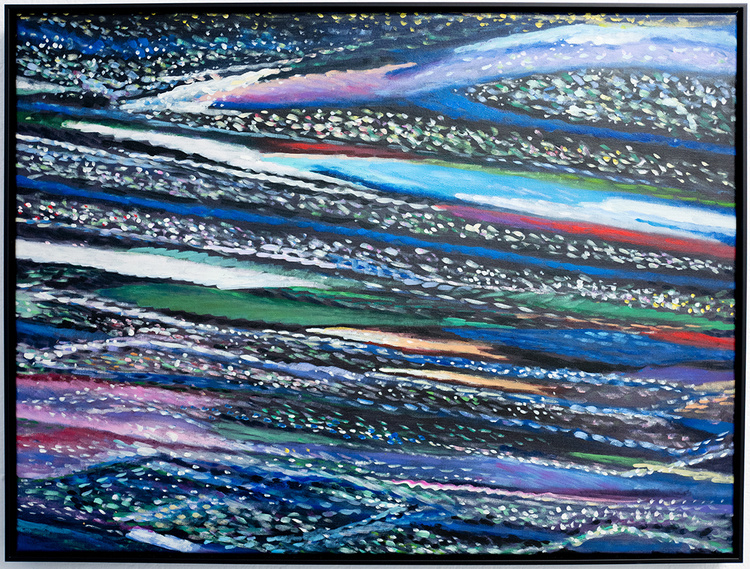 Atli (b. 1985 in Reykjavík) holds an MA in English Literature from Concordia University, Montréal and a BA in Comparative Literature from the University of Iceland. He composes music, writes texts, exhibits art, makes adverts, critiques music and culture, and organizes cultural events.
Caroline Heje Thon, born 1986, based in Copenhagen and works primarily in oil painting and muralism.
"My art is driven by a curiosity towards our affective responses to our surroundings.
I have worked a lot with the relationship between the human body and what we call 'nature'. Within recent years I have investigated the aesthetics of the male body in a project called Manscapes. This project examines the male body as an object to the female gaze and deals with intimacy, male beauty, fragility and materiality. The works invite the viewer to enter the landscape of the naked male body and explore which reactions, impulses and sensations the close encounter with a passive soft male body creates. My current work is centered around how we experience the relationship between our own inner psychobiological landscape and our perceived surroundings, especially in relation to disruptive events such as trauma. Along my artistic practice I have studied biology and art history. I have a professional background within the museum industry, where I worked with research on art-science collaborations as well as curation and production."
Christina Papakyriakou is a Visual Artist focusing on painting and drawing.
In the context of her postgraduate research "Drawing as A Verb" she drew and studied movement maps as a result of body interaction within a live drawing action. In recent years she has been active in art performance, on the technique of miksáz and experimental video.
Her research interest is focused on the contemporary human and the way it acts, defines and creates in modern western societies.
Theo Nugraha (b. Samarinda, April, 1992) is a sound artist from Samarinda. He has been part of the Indonesian experimental sound scene since 2013. His discography contains almost 200 releases. He is the co-founder of EXTENDED ASIA, co-artistic director of MUARASUARA, and the co-curator for the Kota Samarinda Museum. Theo is currently participating in an experimental visual group with Milisifilem Collective, performance art at 69 Performance Club, and is the editor of the VJ> Play column at Visual Jalanan.
"My work, focuses on exploration and findings from sound, body, visual experimentation and collaborative work across disciplines. When we talk about sound, we can see how the duration, appearance, motion, light, and events work in a composition. Sound contains a diversity of complex elements, which are particularly apparent in the—variety of sound discourses, in Indonesia due to the, different cultures and traditions on each island.
I am interested in revisiting the relationship between the management of sound work in an area and, how sounds are interpreted in soundscape practice. Soundscapes enable recognition of sounds and the culture contained in the area."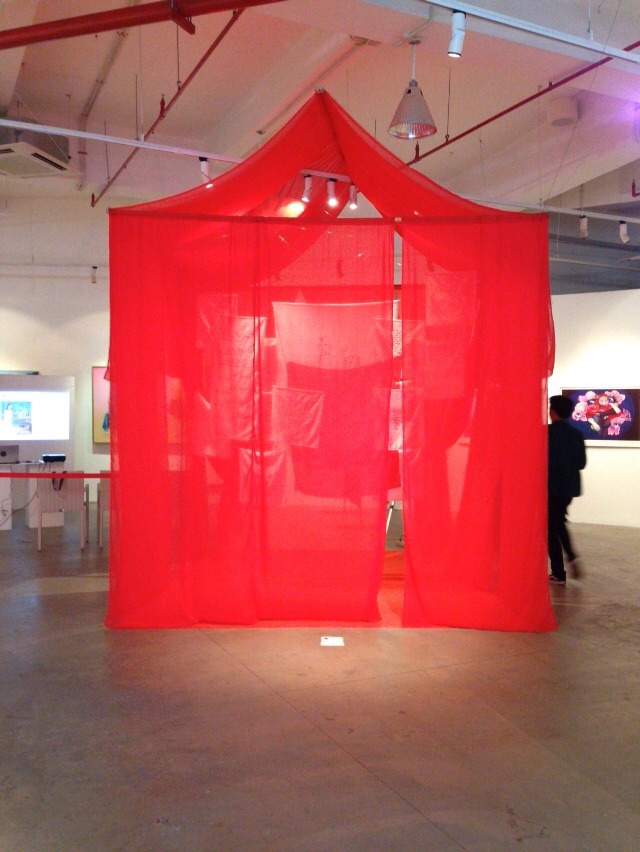 Meita Meilita was born in Bogor on May 28, 1992. Meita graduated with a bachelor's degree in fine arts at the State University of Jakarta. Currently, Meita is studying a master's degree in fine arts at the Bandung Institute of Technology. Meita works using a contemporary craftsmanship approach which is often presented in the form of installation art. Meita uses personal experiences as a woman, mother, and domestic matters in the family as the theme of her work. According to him, personal experience is part of the cultural problems we face
every day.