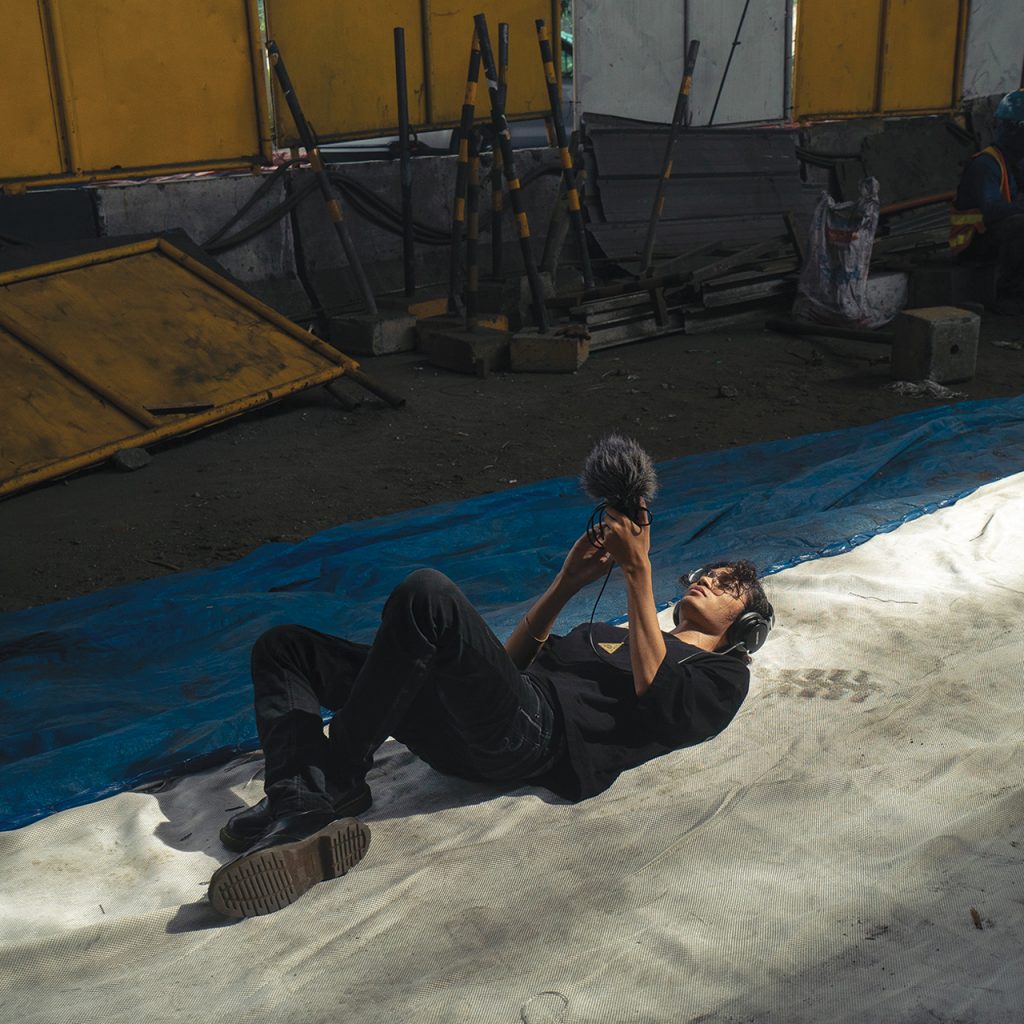 Jett Ilagan, a.k.a. escuri, is a music producer and a multimedia artist from Laguna, Philippines. His works explore sound and particularly the idea of "cultural soundscapes" through various methods such as field recordings, sound walking, and personal encounters with the subject environment and its locals.
His sonic related projects involve performing and producing electronic music in various settings, may it be public, and private space, as an attempt to explore how physical spaces contribute to and/or affect spatial sound and performance. Currently, he is interested in employing lights and multichannel sound as a medium to communicate the role of our cities in composing and infusing rhythms to our everyday urban life.
For the past years he had performed, conducted art projects, and participated in artist residencies in Germany, Malaysia, Japan, and Vietnam. He is part of BuwanBuwan Collective, a Manila based record label dedicated to unearthing substantial electronic art forms. He is a co-founder of PsWs, an independent artist-run initiative based in Laguna.
@escuri_ph
@buwanbuwancollective
pswsproject.wixsite.com/home