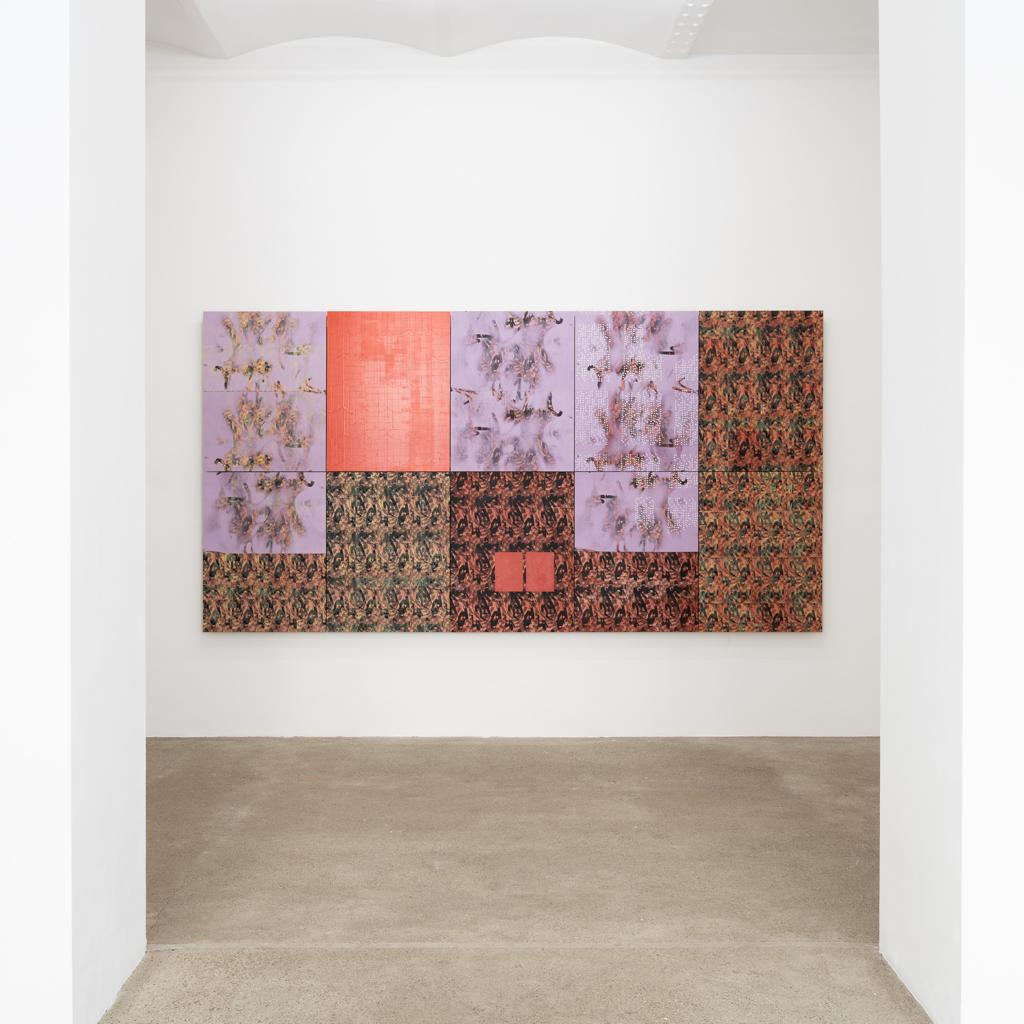 Born 1993 in Linz, Austria. Lives and works in Vienna. 2013–2018 fine art / grafic and printma-
king University for applied Arts Vienna.
(solo; Vienna), MUSA Startgalerie (duo;Vienna), Deegar Platform (solo; Teheran), PFERD (solo; Vienna)
Magdalena Kreinecker works as a visual artist and printmaker in Vienna. She studied fine arts – graphics and printmaking at the University of applied Arts Vienna and in the Netherlands.
Interested in printmaking as a form per se, Kreinecker works methodically in print to analyze and play
with our current visual culture. Her work follows a certain logic where the original material is digitally
prepared to be later physically transformed.
The technical part is inherent in the form and thus inevitably given to the substance of her artistic practice. She works with various material and techniques mostly in relation to printmaking such as silkscreen, etching or relief printing.
At the same time she sees herself also as a mechanic, layering and arranging copies through endless
repetition and transformation of the ever same. Wether engraved in copper plates or scraped out of
wood or linoleum – the process is particularly physical. There has never been a time in which images
have spread, traveled or edited at a higher speed and intensity. – So, making pictures, orbits spirally the realm of haziness and speculation. Through that blurriness, Magdalena compiles associative room installations and produces, mostly analogue large-scale prints from digital material.
Essentially, concepts such as power and propaganda and the significance of the pictorial are object of her analysis. At the moment Magdalena Kreinecker increasingsly works in collaboration with different arists and is challenging the borders of printmaking constantly.
https://magdalenakreinecker.com/