Term: November 2022-January 2023
Hannah Neckel (Austria), based online as @cybervoid69 is a Transmedia Artist merging online & offline worlds in aesthetic bliss. Her multimedia XXXperiences seduce her into a dreamy hyperspace where the digital sphere of the internet and the physical world merge. The Internet as a utopian place of longing serves as the starting point for the desire for freedom + community that manifests itself in the works and is generated in an interplay of online and offline footage. The real space thereby becomes an extended virtual reality and a place of refuge that confronts user:inside with their own emotionality *~good vibes only~* The aesthetics of the internet spill into the space as if from a glass, overflowing and overlapping, merging with the surrounding like the layers of a Photoshop file. In her intermedia approach, 3D scans, symbols and aesthetics of digital subculture divulge into an aesthetic mood, online becomes physical practice, always searching for dialogues: between IRL and URL, between innovative technology and users, but above all interpersonal ~relatable~ emotions. She is a member of the interdisciplinary artist-led collective room69 developing new and progressive exhibition formats, new media arts and installation.
Hannah Neckel studies Transmedia Art at the University of Applied Arts in the class Brigitte Kowanz / Jakob Lena Knebl. Her work has been shown in numerous international exhibitions including.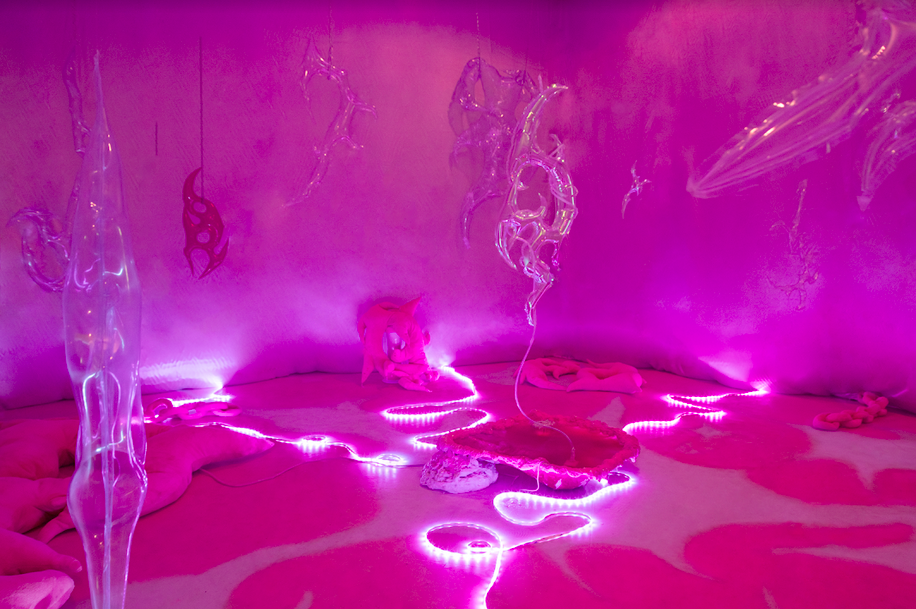 Project Partner: