The artist-scholarship Nordic-Leipzig, given by the Goethe-Institut, is again awarded in 2020, this time to two Danish artists.
We are pleased to announce the winners of the Goethe-Institut's Nordic Leipzig Scholarship for the period August 2020 to October 2020
Meik Brüsch – Denmark
Michelle Eistrup – Denmark
The scholarship includes a three-month stay in the LIA and a one-time payment of € 500 for material costs. We thank Bettina Senff, director of the Goethe-Institut Denmark, as initiator of the Northern European cultural exchange with the city of Leipzig.
About the artists:
Meik Brüsch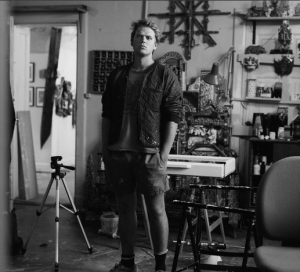 Meik Brüsch (1987) is an artist and ethnologist based in Copenhagen, Denmark. He occupies himself putting one thing together with the other thing so that the next thing becomes. He likes it when blue, yellow and red have a chat, but some of their conversations doesn't please him. He likes it when a wet lump of clay or the shape of a piece of wood whispers about previous movements and relations. He wants to interconnect just enough clues for you to forge a thought, but at the same time to dissolve cohesion. In the act of making – somewhere between interacting unruly narratives or material components and perceived wholes – He persuades a peculiar accumulation to emerge as something in itself.  Aided by the wizardry of strong colours and the quackery of pretended symmetries, he wants to herd a comfortable outer mesh that halts and underpins our perception of everything's dilapidated misery or delicate composition – in life as well as in any object. He is fuelled by the idea, that from this onset, he sends his deliberately coincidental and gaudy artefacts, conveying ambiguous contentiousness, provisional acceptance and illusory but necessary harmonies.
More information about Meik Brüsch >>>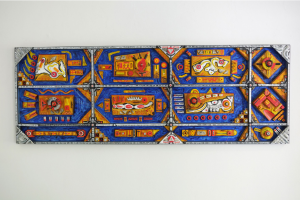 Michelle Eistrup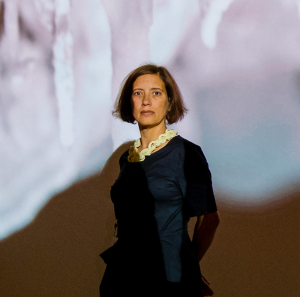 Michelle Eistrup is a visual artist who works primarily in video, photography, and sound. She grew up in Jamaica, Paris and New York, and presently resides in Denmark with her family. She has her MFA from the Royal Academy of Arts in Copenhagen and BA from Haverford College, Pennsylvania. Her practice explores the history, legacies, and denial/absence of colonialism through four overarching themes: African diaspora identity and expression, politics of recognition; dynamics of isolationism; and embodied rites and rituals. Rooted in a vibrant global arts community, she has exhibited internationally, and she curated BAT, Bridging Art and Text.
During her residency in Leipzig, Michelle will perpetuate her research from her past project, In the Deep Underground and Up Above, and develop Stalagmite Suspension Therapy – In the Stone. Eistrup will collaborate with the Terra Mineralia Institute, Bergakademie Freiberg. A part of this investigation will be exhibited next year in the exhibit Sprachlosigkeit (Voicelessness), at the Japanisches Palais,(Japanese Palace), curated by Léontine Meijer-van Mensch, Director, and Barbara Höffe, Curator of Staatliche Kunstsammlungen Dresden. In the future, In the Deep Underground and Up Above and Stalagmite Suspension Therapy – In the Stone will be exhibited at the Terra Mineralia Institute, Freiberg at a date to be corroborated. In the Deep Underground and Up Above was antecedently shown in Australia, at AGWA, the National Gallery of Western Australia, and ArtGeo Cultural Institute, Busselton.
More information about Michelle Eistrup >>>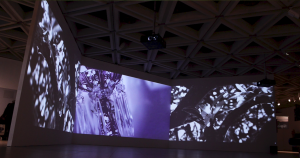 Nordic-Leipzig is a cooperation project with:
Michelle Eistrup  and Meik Brüsch are co-funded by: