African Leipzig is a project supported by the German Foreign Ministry in cooperation of The Center for the Less Good Idea, David Krut Projects, the Dresden States Art Collection and LIA-Leipzig International Art Programme and Atelier für Radierung Maria und Vlado Ondrej.
The Centre for the Less Good Idea in Johannesburg (www.lessgoodidea.com) and LIA-Leipzig International Art Programme(www.liap.eu) and David Krut Projects (https://davidkrutprojects.com/) invite artists working across all disciplines but particularly in the digital realm (video, performance, media art, sound art) to apply for participation in an international artist in residence programme (LIA) in Leipzig Germany. The residency involves attending an etching workshop and learning about the print-making process at Atelier für Radierung Maria und Vlado Ondrej (www.radierung-leipzig.de).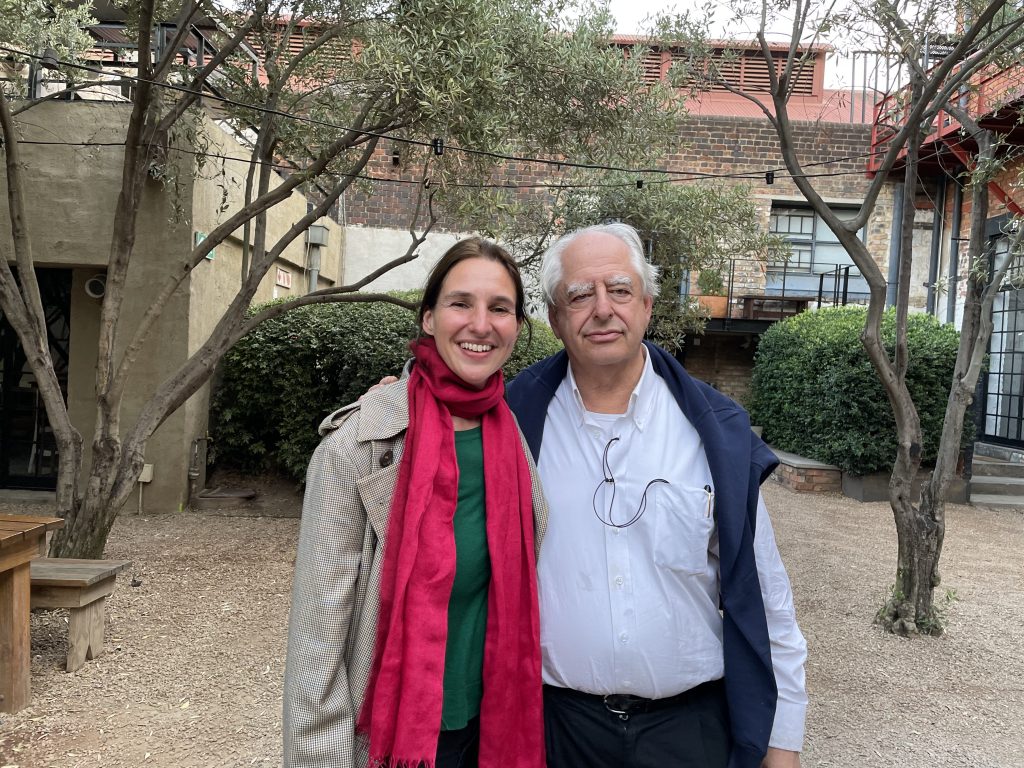 The jury meeting took place at the Center of the Less Good Idea on
Saturday, 25th September in Johannesburg.
Out of over 90 applicants the following 9 applicants were chosen. One
more fellow will be chosen by the city of Leipzig from the partner city Addis Abeba call:
February – April 2022
Roxy Kaczmarek
Hemali Khoosal
Xhanti Zwelendaba
Bongile Lecoge-Zulu
Tzung-Hui Lauren Lee
August – October 2022
Addis Abeba
Katherine Bull
Motlhoki Nono
November – January 2023

Nathalie Paneng
Oupa Sibeko
The artists were chosen because of various aspects we found important
to consider and all applications had been viewed intensively.
Major premises were the following:
– Quality of performance and aesthetic output
– Non-little travel experience
– Educational skills
– Digital work practice
We are all looking forward how the digital will be interwoven with an
analogue work practice in the etching edition and upcoming exhibitions
with the chosen fellows.
David Krut workshop and the Center of the Less Good Idea will make a
presentation and introduction of themselves to the work of the center
and print making in the workshops on site at arts on main for those
based in Johannesburg and close by, others may join via zoom.
Each artist will stay for three months in LIA. One etching has to be produced within the three
months residency and the artists have to participate in the final
group show called Rundgang and make a presentation about their work. However, a digital work practice has to be made visible. After the return of the artists they are asked to share their experience and
knowledge with the community at arts on main, artists who are not
based there might also provide a zoom talk.
2023 February/ March, Maria Ondrej (Atelier für Radierung) and Anna-Louise Rolland will return
to Johannesburg with the etching exhibition prior to the opening at
arts on main and would like to ask the fellows of participating in a two day
workshop reporting on the exchange, teaching about the
learned and seen and develop further perspectives together with us.
Artists who are not from Johannesburg may join in through zoom.
We are very much looking forward to this exchange.
The Team of African Leipzig
Jury members:
For The Centre for the Less Good Idea:
Phala Ookeditse Phala – Animateur
Bronwyn Lace – Co-director
Athena Mazarakis – Momenteur
For David Krut Projects:
David Krut – Founder
Amé Bell – Director
Sibongiseni Khulu – Printer, David Krut Workshop
For LIA – Leipzig International Art Programme:
Anna-Louise Rolland (Founder/ Director)
Independent jury member:
Londi Modiko – Visual Arts Practitioner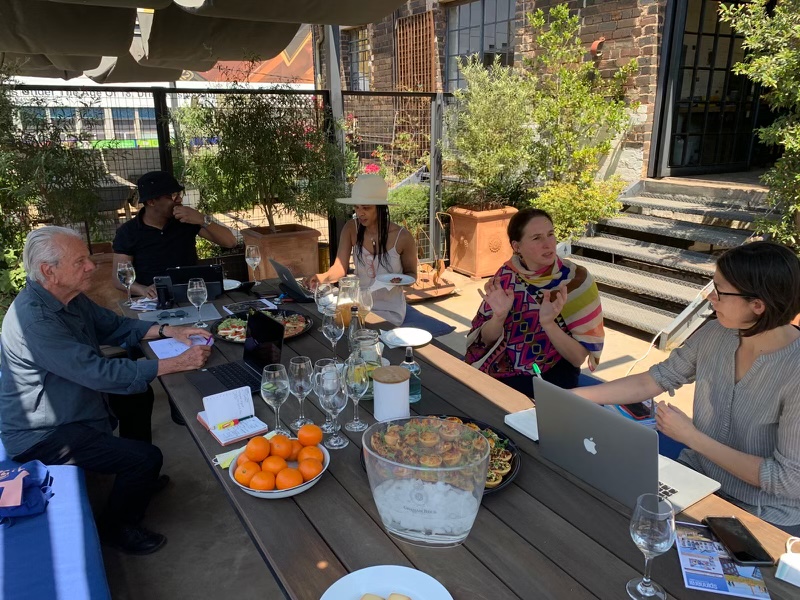 September 2021 – April 2023
Maria Ondrej and Anna-Louise Rolland set their first time to South Africa in September to commence the exchange project African Leipzig supported generously by the German Foreign Ministry. Ten artists of all media will participate in the LIA residency and etching workshop Vlado & Maria Ondrej – Atelier für zeitgenössische Radierung in 2022 accomplishing one etching. The project will finalize with an exhibition in Johannesburg given to a South African institution afterwards.

Maria Ondrej taught a workshop throughout the visiting week at David Krut Projects at arts on main learning about new techniques and passing on knowledge. Anna-Louise Rolland accomplished studio visits encountering the field of visual arts and artists lives in South Africa regarding work practice and international exposure.
A guided visit at Constitution Hill and its collection opened our eyes. Situated in the heart of Johannesburg, Constitution Hill is a living museum that tells the story of South Africa's transition from colonialism and apartheid to democracy, with all the pain, pathos and catharsis that such a journey entails. The site served as a prison and briefly as a military fort for 100 years, incarcerating men, women and even children within its walls. Its long-standing history of incarceration and abuse is today laid bare for all to see.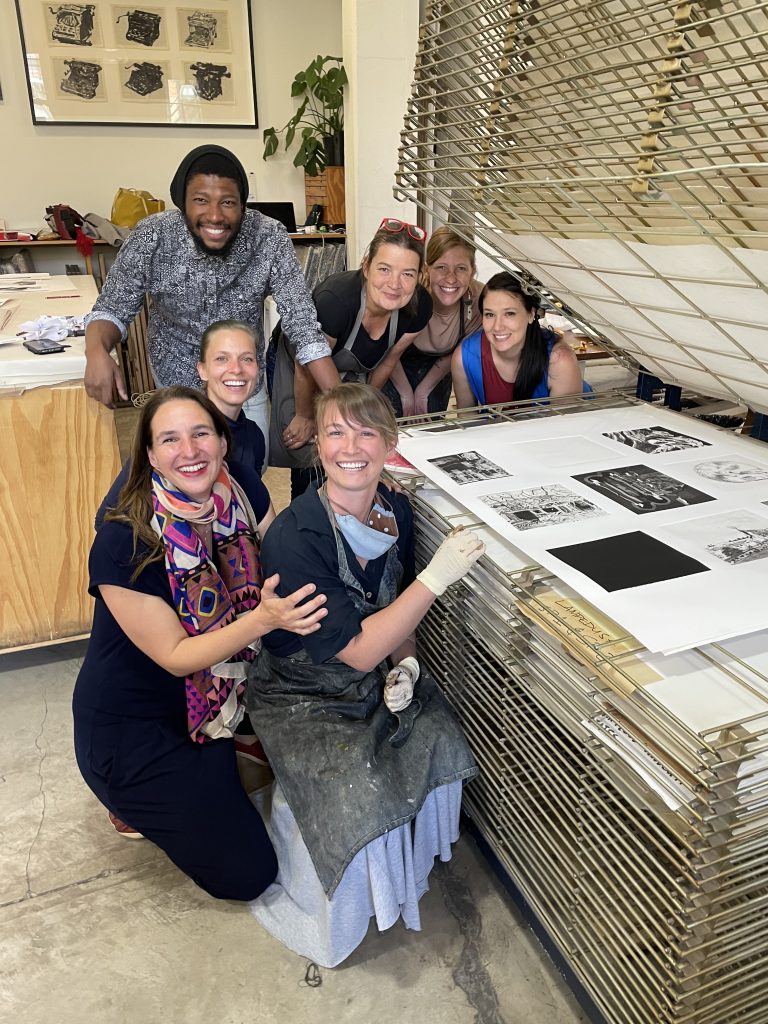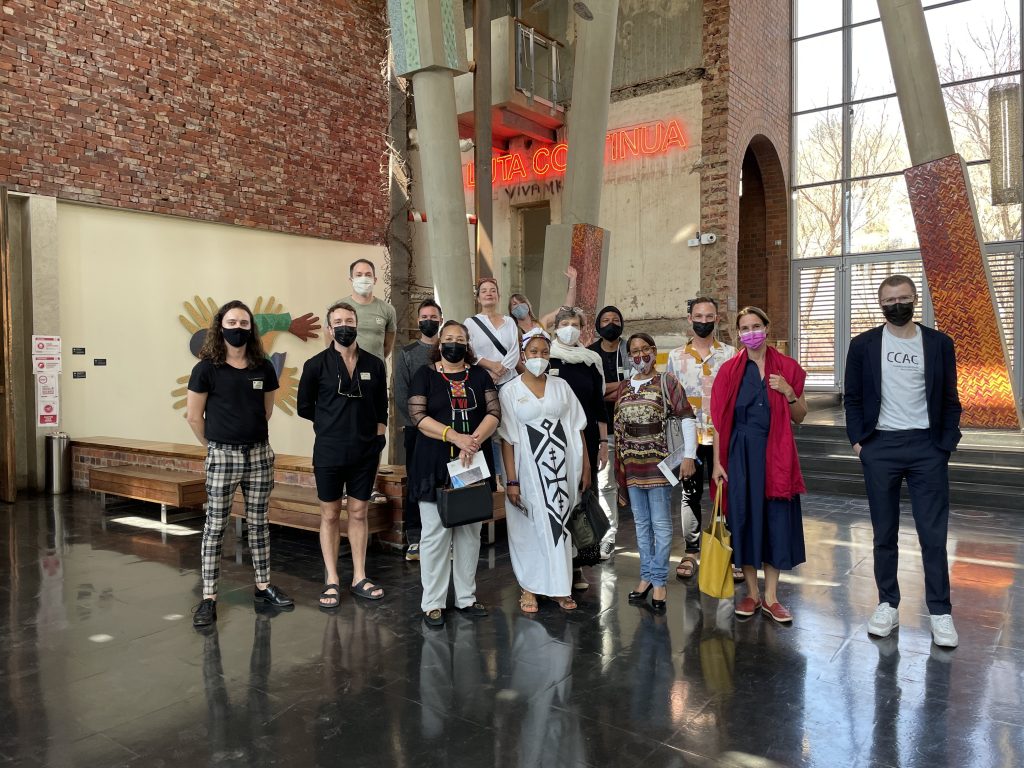 At the same time Festival Season 7 opened at the Center of the Less Good Idea after 18 months of pausing public events it was a strong moment for artists and performers to be on stage again as well as premiering a long term project by William Kentridge "The Houseboy" referencing South Africas history and culture in multi faceted performances and exhibitions as well as theatre plays.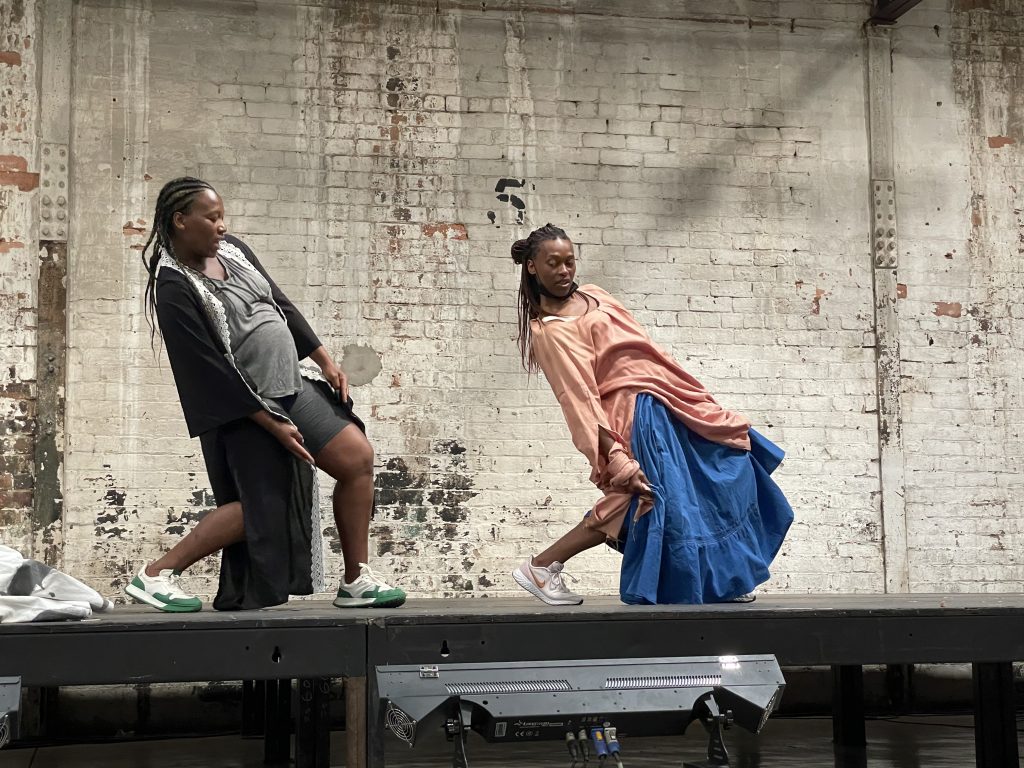 Anna-Louise Rolland gave a talk about communist and post communist art history amongst the Leipzig realm in workshop 17 followed by an intensive discussion about the role of visual arts in Leipzig and in South Africa. On Saturday 25th the jury meeting took place with and at the Center for the Less Good Idea in cooperation with David Krut workshop. Nine artists were selected out of 90 applicants. Amongst them will be multi media artists, performers and visual artists all working interdisciplinary. One more artist will be selected by the city of Leipzig from its partner city Addis Abeba.