"New Perspectives – Leipzig meets Cracow"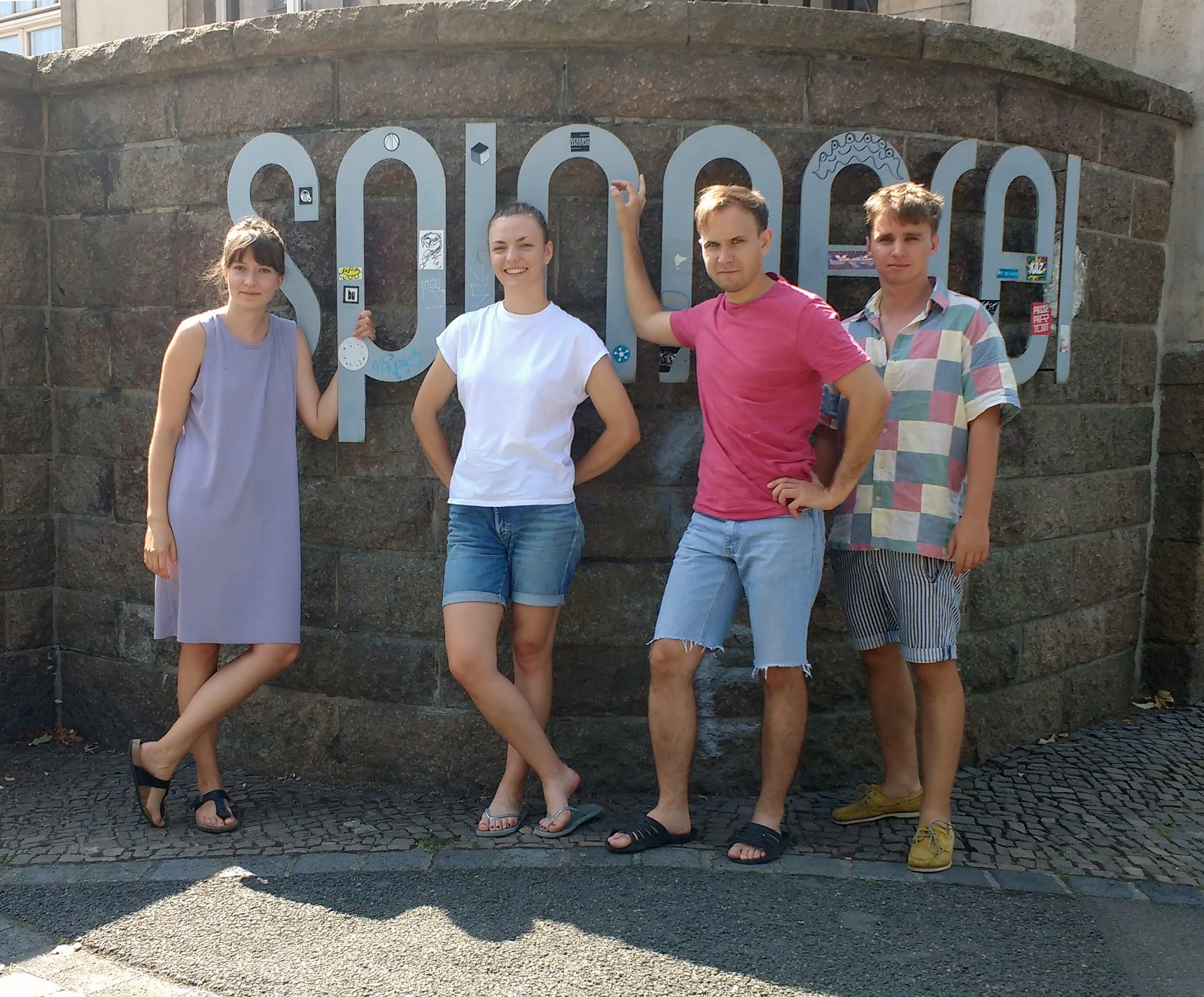 In August and September this year three artists from Leipzig's partner city Cracow are guests in LIA: Karolina Jabłońska, Tomasz Kręcicki and Cyryl Polaczek – directors of the artist's run space POTENCJA. On the occasion of the gallery tour of SpinnereiGalleries on September 8 and 9, 2018, they will give insights into their current artistic projects and show paintings that will be produced during their residency in Leipzig.
In April 2018, the two artists from Leipzig, Sebastian Gögel and Maria Schumacher, were invited to work for one month in the partner city of Cracow. Sebastian Gögel could use the historic studio of Polish painter Stanisław Wyspiański; Maria Schumacher acquired the opportunity to work at the Academy of Fine Arts, department for animation, to receive impulses for her work on an experimental animated film. to receive impulses for her work on an experimental animated film in the animation department there. At the end of their residency both presented their work in a solo exhibition: Sebastian Gögel exhibited at the Krakers Gallery Weekend in Galeria Potencja , Maria Schumacher in June 2018 in the gallery of the project partner Art Agenda Nova.
In November 2018, the results of the mutual artist exchange between Cracow and Leipzig will be shown in a joint group exhibition of all participating artists in the exhibition space of Spinnerei archiv massiv.
This exchange is a project of the Polish curator Aleksandra Janz and Laura Bierau (LIA), supported by the City of Leipzig (Department of International Cooperation), by the City of Krakow, by the Art Agenda Nova Gallery, Cracow and the Leipzig Spinning Mill.
Many thanks to all our cooperation partners, especially Caren Marusch-Krohn (City of Leipzig), Katarzyna Mierzwińska, Marcin Sebastian Golebiewski and Małgosia Gołębiewska (Art Agenda Nova)!