LIA Summer Show PERSONA PERSONA PERSONA was guest in LADEN FUER NICHTS

Opening with performa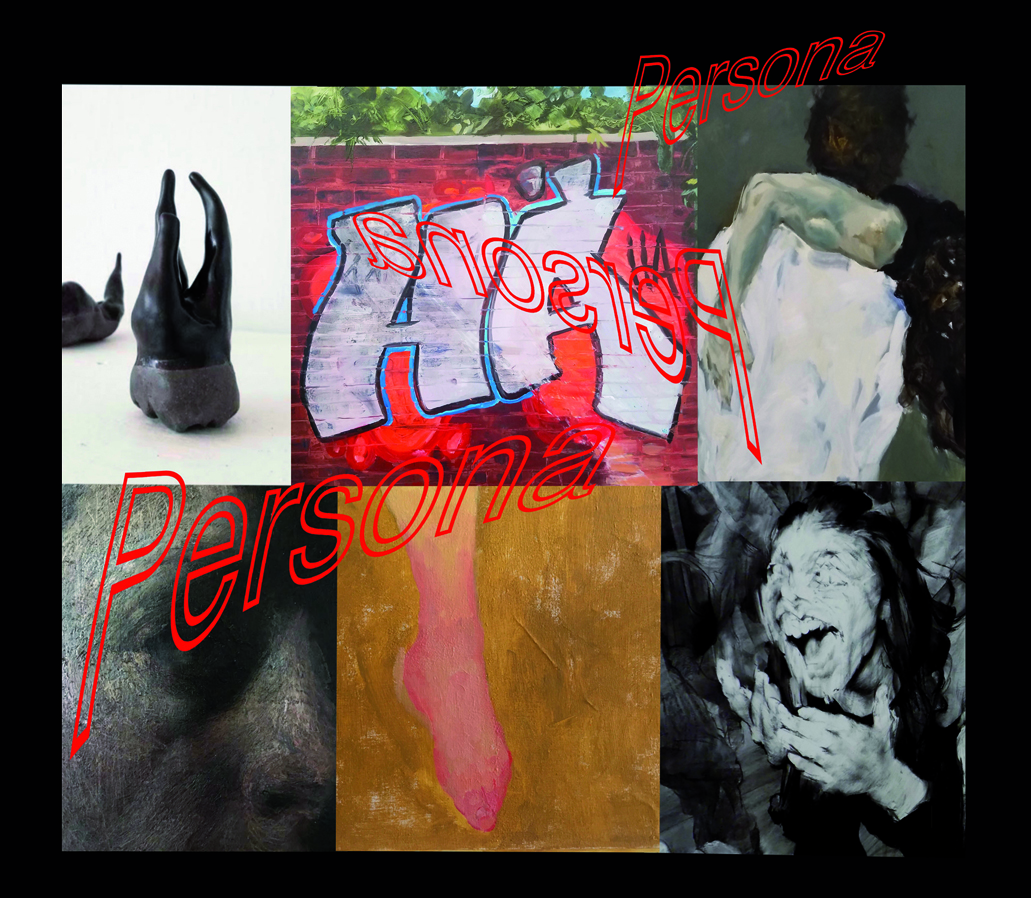 nce, live drawing, music and drinks: Thursday, 18 July 2019, from 17:00-23:00
Exhibition open on 19 & 20 July 2019,
from 11:00-18:00
Location: LADEN FUER NICHTS,
Spinnereistraße 7, Halle 18, 04179 Leipzig
LIA-Leipzig International Art Program invited to the summer exhibition PERSONA PERSONA PERSONA. We were happy to be guest in the gallery place of LADEN FUER NICHTS. On display were selected paintings, drawings, collages and ceramic objects by six artists who have been guests at the artist's residence program:  Stella Margarita from Brazil (painter), Anastasia Warren from the USA, scholarship holder of the School of Visual Arts New York and the four students of the New York Academy of Art, Anne Herrero, Anna Park, Lujan Perez and Natalie Terenzini.
During the opening, there was a performance by Anastasia Warren, that dealt with the medium clay. The students of the New York Academy of Art will demonstrated their profound drawing skills live. In a relaxed atmosphere, there was music and drinks for the guests until late in the evening.
With the kind support of the LADEN FUER NICHTS gallery
(Uwe-Karsten Günther and Julia Schmidtke)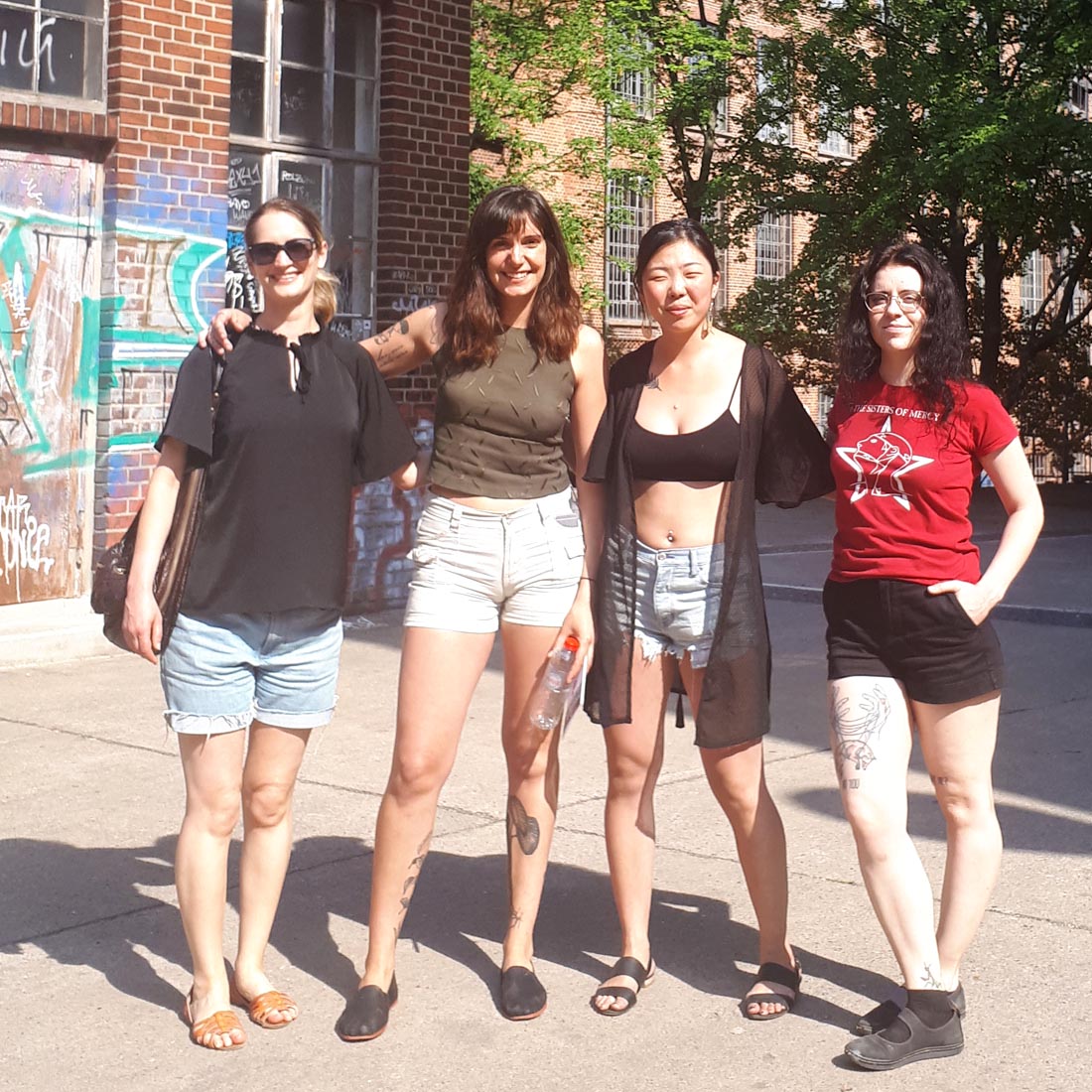 Born in Berkeley, California, Anne Herrero studies at New York Academy of Art. She works from life in the Classical tradition; drawing and painting in this manner appeals to her because of the possibility to engage with the physical world in a meaningful way. Anne's drawings and paintings are rooted in a sense of pathos. She focuses on developing a sense of light in her still lives and on narrative in her figurative work. These two subjects are unified through contemplative compositions and a limited palette. They are largely inspired by Andrew Wyeth's sensibility and by Heidegger's idea of "worlding". By developing images in this manner, Anne aims to create a psychological and meditative atmosphere.
The uruguayan painter Stella Margarita, lives and works in Rio de Janeiro, Brasil. In her paintings, bodies, faceless figures, unusual frames, fluctuate the space and an uncertain time. We can read Stella's work as figures devoid of a floor or horizon, as if they were exiled from any exteriority, in suspense of their own inquiries. They are not contained in that small space that is granted to them; movements and gestures now daily and banal, but also violent, sometimes even amorous. In short, what is exposed in her canvases is the capture of the emerging gestures and worlds, possible or invented. Stella Margarita leaves us in suspense.
Anna Park is an American illustrator and a student from the New York Academy of Art. Moving nearly halfway around the world as a child, and across the country as a young adult, required constant adjustments to life and to people and cultures as she found them. Anna has a profound desire to create art that reflects each of these worlds and the many versions of herself that have occupied them. The figures that are the focus of the work have been rendered in a variety of forms, She choose to obscure the faces, to portray them as melting into and out of the background. A metaphor about the risk of being lost to the may abrupt transitions that she has experienced. The deep level of intimacy is given by her medium, the charcoal.
Lujan Perez, born in Madrid (Spain), moved to Florida in 1997, currently studies at the New York Acamdeny of Art. She received her Bachelor of Fine Arts with a concentration in Printmaking from the University of Central Florida in spring of 2015. Nature and plant live are a constant in her art and has impacted the way she navigate the internal turmoil and constant questioning of the personal origin stories and where she stand today in it all, due to the lack of consistency and structure of her upbringing. Luján and her work are driven by the constant uncertainty of the idea of a physical and psychological home. She is in a habitual state of pursuit to unravel these questions. Self-portraiture has become a big part of the work as another means of examination of this travel.
The American painter Natalie Terenzeni is a student from the New York Academy of Art. Related to her practise, the body of her work attempts to delve into her daily experience with the world. Natalie explores the ways other people and herself relate to each other and interact with the spaces around them. Playing with ideas of perception, the purpose is to tend to distort her subjects and environments in ways that make them feel more honest to her reality. Natalie uses familiar places and people that she knows as the motifs of her process. Through a process of building and rebuilding the surface of the painting Terenzeni can create a world that has less developed and more developed passages, much like the world of a memory.
Born in The Bronx, Anastasia Warren lives and works in New York City and was staying in Leipzig for the past six months. She received her BFA in Visual Critical Studies (VCS) from the School of Visual Arts. Her work explores identity, justice, and imitation. Her work has also been featured in Afropunk and The New Museum of Contemporary Art's Black Women Artist for Black Lives Matter exhibition. Warren uses photo & video, performance, sculpture, curation, and writing to iinvestigatethe relationships between sensory phenomena and black identities, exploding notions of violence and freedom. She is interested in intervening with discriminatory practices in academia and rolling around in clay.
In Cooperation with: